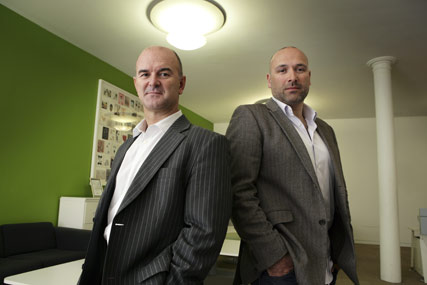 The ten-year-old Holler, which specialises in digital content and social media and whose clients include Channel 4, Global Radio, Red Bull and Logica, will retain the Holler brand name but relocate to Leo Burnett Group's offices. Its team of 35 will bring the total number of digital specialists at Leo Burnett Group to 70.
The agency will continue to be managed by James Kirkham, the managing partner, Will Pyne, the executive creative director, and Simon Hankin, the joint managing partner.
They will report to Marc Giusti, the Leo Burnett Group chief digital officer.
The Holler acquisition is part of a strategy led by Giusti and the group chief executive and chairman, Andrew Edwards, who hired him two years ago, to ramp up Leo Burnett's digital credentials in the UK.
It is also in line with Publicis Groupe's policy of expanding its digital businesses throughout all its networks.
Publicis Groupe claims that digital currently accounts for 28 per cent of its revenue and has set a target for this to reach 35 per cent over the next three years. It is expected that other UK acquistions will follow.
Holler has won three gold IPA Effectiveness Awards, including Best Innovation for its campaign for E4's Skins.
It was independently owned before the acquisition, having briefly been owned by the Australian media company BlueFreeway, which bought a 49 per cent stake in 2007.