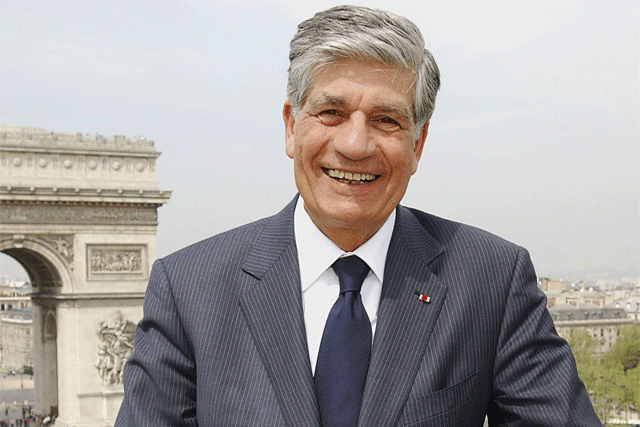 Publicis Groupe will form a new division called Publicis.Sapient, which will bring together the Sapient businesses SapientNitro, Sapient Global Markets and Sapient Government Services with Publicis Groupe's DigitasLBi, Razorfish Global and Rosetta arms.
Alan Herrick, the chief executive and co-chairman of Sapient, will lead Publicis.Sapient as the chief executive. He will also join Publicis Groupe's new senior management team, the Directoire+.
Under the terms of the deal Publicis Groupe will buy Sapient for $25.0 per share, a 44 per cent premium on the closing price for Sapient on Friday, the final day of independent trading before the deal was announced.
Sapient's 13,000-strong staff across 37 cities around the world provides insight, strategy, creativity and technology to clients and generated income of $1.4 billion in revenue in the 12 months to 30 June 2014.
The deal has been approved by the boards of both companies.
Maurice Lévy, the chairman and chief executive of Publicis Groupe, said: "Sapient is a 'crown jewel,' a one of a kind company born in the technology space with strengths in marketing, communications, consulting and omni-channel commerce, all of which are equally important to best help clients achieve their digital transformation.
"It will also give Publicis Groupe access to new markets and creating new revenue streams. This acquisition fulfils many of Publicis Groupe's objectives.
"We will enhance our leadership position in digital, achieve our goal of deriving 50 per cent of our revenues from digital and technology three years ahead of our 2018 plan, and leverage technology, consulting capabilities to expand in new verticals, and offering new and exciting opportunities to our talents.
Publicis Groupe's financial advisors were Bank of America Merrill Lynch and Rothschild. The legal advisor was Wachtell, Lipton, Rosen & Katz. Goldman, Sachs & Co and Blackstone Advisory. Cravath, Swaine & Moore advised Sapient on the financial and legal aspects of the deal respectively.
The planned $35 billion "mega merger" between Publicis Groupe and Omnicom fell apart in May this year, with both parties citing cultural differences.