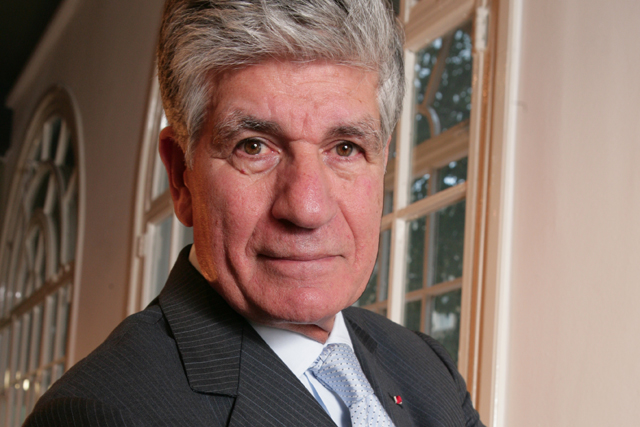 Publicis Groupe's chief executive and chairman, Maurice Levy, provided the trading update today (12 November) but the leader of the French marketing group remained cautious for the fourth quarter, calling the current climate in Europe "worrying".
Today's update follows the owner of Saatchi & Saatchi and Starcom MediaVest Groupe posting worse than expected third-quarter results last month, which it blamed on an "abrupt halt" in advertising spend.
Levy said: "After the brutal and unexpected decline of advertising spendings in September the Publicis Groupe's organic growth of October revenues is above 7%. This spectacular growth is driven by the US, fast growing markets and digital numbers.
"Europe and analog media remain at worrying levels. While October numbers are extremely good we should remain cautious: fourth quarter is always uncertain particularly December. At this point in time we cannot yet confirm that growth and confidence are back. We will continue to aggressively pursue our strategy on our two growth pillars: digital and fast growing markets."
Publicis Groupe reported organic revenue growth of 2% for the third quarter to €1.63bn, only half the rate analysts had anticipated, with blame largely placed on sluggish performances in Europe, where revenues fell 3.6%. In Southern European revenues were down 8.7% in the third quarter, with advertising expenditure in the Olympic hosting UK proving more resilient than its immediate neighbours but still falling 0.8%.
October's recovery will be especially welcomed after September had been the worst performing month for Publicis Groupe, when revenues slumped 1.6%.
Follow @DurraniMix