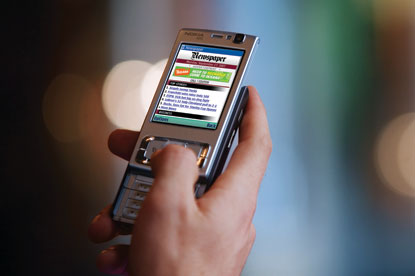 The agency will now create customised mobile advertising solutions, technology and metrics to run across Microsoft's mobile web properties, including the Microsoft Media Network, Bing and MSN.
Initially Phonevalley and Microsoft Mobile Advertising will work together to design packaged mobile advertising solutions for six industry verticals: luxury, retail, entertainment, automotive, travel and financial services.
The deal comes just weeks after the Publicis Groupe bought the Microsoft-owned digital network Razorfish for $530 million in a deal that included a strategic alliance with the software giant.

This means that for the next five years, in return for buying a certain amount of display and search advertising on Microsoft properties, Publicis will receive better ad rates.
Charles Johnson, the general manager at Microsoft Mobile Advertising, said: "As mobile advertising becomes more of a mainstream digital advertising medium, our collaborative work will help advertisers plan, execute and measure their mobile campaigns more effectively and ultimately, will enable them to harness the untapped potential of mobile advertising."