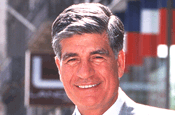 The scheme will begin in France, although the group plans to roll it out to its operations across the world.

Maurice Lévy, the chairman of the group whose networks include Leo Burnett, Publicis, Saatchi & Saatchi, Starcom MediaVest and Fallon, described the move as "a strong signal to all group employees by offering them free shares at a time when the crisis is a challenge to all of us".

Initially, 50 free shares will be allocated to each of the 4,500 employees in France working in subsidiaries in which the group has a stake of more than 50 per cent.

The granting of the shares will not be performance related, but will be offered to staffers who have been with the group for a minimum of three months. They must hold the shares for at least two years to comply with French law.

As the scheme is extended beyond France, it will be adapted to meet local legal systems and tax regimes.

At the same time, the group is offering a co-investment programme to about 160 key executives.

The scheme is based on personal investment and includes free shares that will reward loyalty and success.

Lévy said: "The group wants to offer its staff incentives to provide its clients with solutions at the forefront of innovation, creativity and performance."