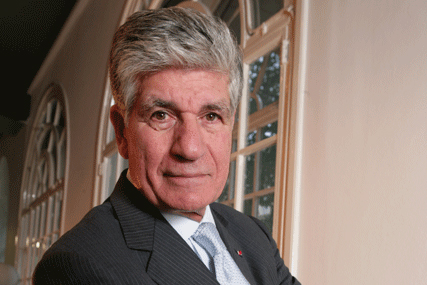 According to Publicis Groupe's results for the third quarter of 2012 the company reported revenue of €1.63bn, up 14.7% year on year but representing 2% growth on an organic basis.

Changes in foreign currency exchange rates contributed €119m to the 2012 revenues and additional income from acquisitions contributed €58m.
The company, which is behind creative agency Publicis and media agency Starcom MediaVest Group, said although aggregate growth for July and August was in line with internal forecasts, September saw a downturn "as sharp as it was unexpected".

Global growth for the month of September declined by 1.6%, compared to forecast growth of 6.6%, following cancelled or postponed campaigns. Publicis Groupe said Europe was the region hardest hit, while the other regions proved "more resilient".

Revenue in Europe, which includes its UK agencies, was €429m, representing an increase of 5.7% year on year on a reported basis but a decline of 3.6% organically.

Publicis Groupe said Q3 was "particularly difficult" in the southern European countries, while revenues in the UK declined by 0.8% year on year.

Maurice Lévy, chairman and chief executive of Publicis Groupe, said: "This was a summer of contrasts: the upward trend continued through July and August, then September brought a sudden downturn in the economies of Europe.

"Given the circumstances, Publicis has done well in achieving organic growth of 2%, although this falls short of earlier expectations. The areas of concern are clearly identified and limited both geographically and by sector and in no way undermine the potential of Publicis Groupe."

During the quarter Publicis Groupe bought the remainder of Bartle Bogle Hegarty and agreed to buy digital agency LBi.