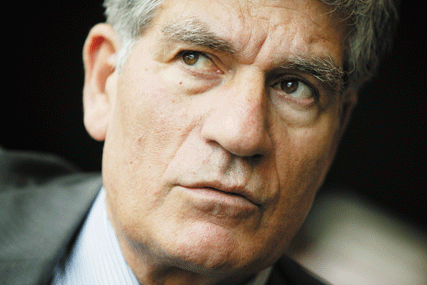 According to Publicis Groupe's results for Q3, consolidated global revenue across the advertising conglomerate was €1,320m in the third quarter of 2010, representing an organic growth of 9.2% year on year, in contrast to a 7.4% decrease in the third quarter of 2009.
Reported revenue growth was up 26.1% compared with the third quarter of 2009 (€1,047m).
Maurice Lévy, chairman and chief executive officer of Publicis Groupe, said: "The 9.2% organic growth achieved in the third quarter is partly due to an upturn in the global advertising market, but more importantly, it is the outcome of our investment strategy in two high growth areas, digital and emerging markets."
Publicis Groupe took €399m in revenue in Europe during the three months to the end of September, representing organic growth of 12%. Reported growth was up 11.4% from the same period in 2009.
The positive performance in the UK was accompanied by growth of 12.6% in France but offset by "negative" figures in Germany and "quite low" performance in Southern Europe.
In its results Publicis said the pace of growth accelerated in North America, the growth momentum has continued in South America and the Asia Pacific region is back with high growth rates.
Levy said: "Despite traditional fourth quarter uncertainties, we are confident about how the year will end. With competitive strengths like our positions in digital communications and fast growing countries (the two sectors we expect to eventually generate 60% of our revenue), we believe we can and will sustainably outperform the market."
The highest organic growth rate was 12% in North America, which Levy said was a "striking illustration" of the success of Publicis' investment strategy. Digital now accounts for 44.4% of Publicis Groupe revenue in North America.
Publicis Groupe said net new business wins, at $4.8bn, "remain satisfactory" and compare to the $4.8bn reported in the first nine months of 2009 and noted the wins of Glaxo Smith Kline, Gucci and Telefonica/O2 wins in Europe.
The latest ZenithOptimedia figures, cited by Publicis Groupe, have revised the growth outlook for 2010 upwards, from 3.5% to 4.8%, which Publicis Groupe said confirmed the "steady improvement from quarter to quarter in the global advertising market".