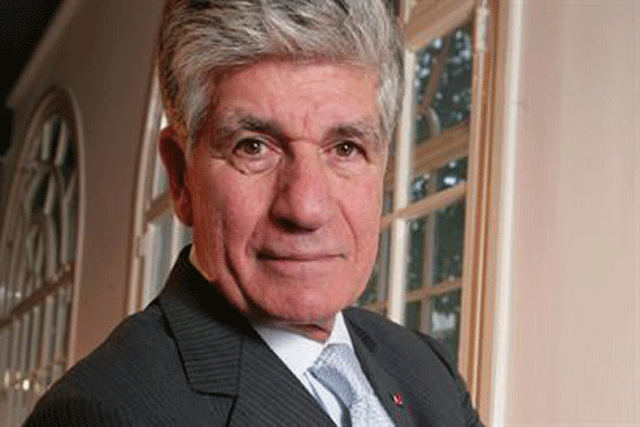 According to the group's third-quarter results, out this morning (20 October), organic growth was 6.4%. New business wins included Nescafe globally and Burger King in the US.
Europe grew at a steady 7% to €427m, thanks to Germany and France, where revenue grew by around 10%.
While North America generated the most revenue of €685m, up by 2.9% year on year, it was Latin America that experienced the highest growth year on year.
The region saw growth of 42.3% to €101m in the third quarter. Asia Pacific was the second-highest growing region, up by 13.2% to €171m, with Greater China and India growing 10.1% and 10.4% respectively.
Publicis Groupe's consolidated revenue for the first nine months of 2011 was €4.12bn, an increase of 6.7% year-on-year.
For the first nine months of the year SAMS (Specialized Agencies and Marketing Services), which include digital services, accounted for 50% of the group's revenue for the first time, up 2% year-on-year.
Advertising generated 31% of revenue, down from 33% in 2010, while media generated 19%, the same as last year.
Digital accounted for 30.2% of total revenue during the nine-month period up to September 30 – up from 28.7% in 2010.
Maurice Lévy, chairman and chief executive of Publicis Groupe, said: "We are well on the way to fulfilling our goals for the digital sector and emerging markets. In fact, digital exceeded our goal of 30% as early as the end of September.
"At 23.7%, our revenue from emerging countries is close to our 25% objective. These will continue to be our two strategic pillars for growth. We will be intensifying our efforts of development and investment, given the key interest of these sectors for our clients, our know-how and our Groupe."
ZenithOptimedia's most recent forecasts have revised previous growth expectations downwards for most advertising markets in 2011, with the exception of China. Having estimated global growth at 4.1% in July, it revised the forecast down to 3.6% in October.
Follow Sara Kimberley on Twitter @SaraKimberley