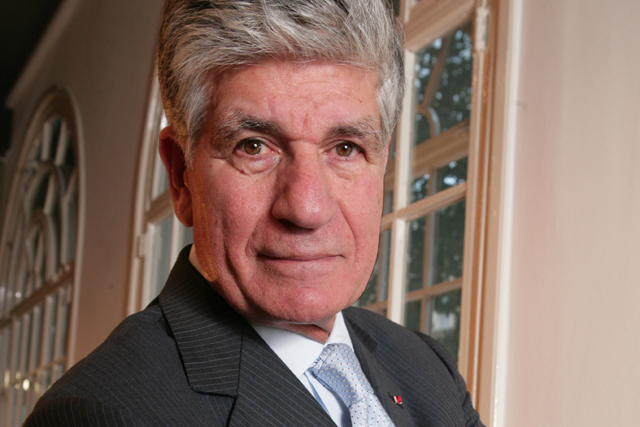 Organic growth came in at 6.5%, beating Omnicom's figure of 5.2% posted earlier this week.
The French giant, led by chief executive Maurice Levy, has been gathering momentum since emerging from the recession, in part thanks to major digital acquisitions Digitas and Razorfish, and its expansion into emerging markets.
The group pulled in net new business worth $1.9bn over the quarter, with wins including Disney in the US for Starcom MediaVest, ZenithOptimedia and Razorfish, Dreams in the UK for Starcom, and Visa in France and the UK for Publicis Worldwide.
UK revenues were up a relatively anodyne 2.4%, but there was double-digit growth in Europe (up 10.8% to €409m), Asia-Pacific (up 13% to €148m) and Latin America (up 23.6% to €68m).
North America rose by 9.2% to €632m, making a substantial contribution to the top line.
But Levy's eyes are firmly on emerging markets and, in particular, the prize of China, where Starcom picked up China Telecom during the quarter.
Organic growth in Bric countries (Brazil, Russia, India and China) measured 11.4%.
Levy said: "Our investments in digital are paying off, and the signals we are getting from emerging markets are highly encouraging. As before, China has priority status – we expect our business there to double by 2013."
Profit figures for the group will follow at a later date.