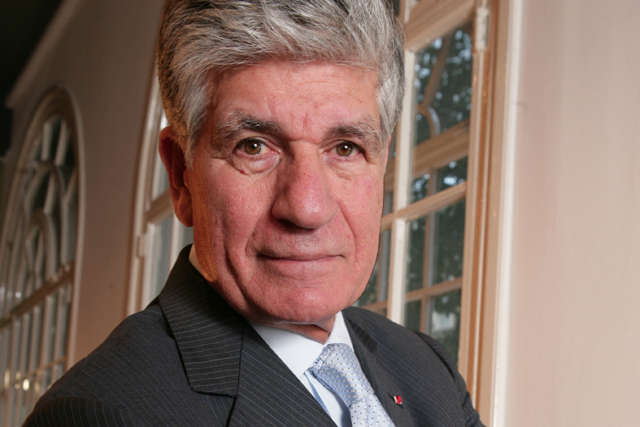 According to Publicis Groupe's results for the third quarter, the group generated revenues of €469 million in Europe, up 9.3 per cent but representative of growth of 0.4 per cent on an organic basis.
Publicis Groupe said it reported an organic revenue decline in France, although it was "somewhat improved", and Southern Europe continued to perform "very poorly".
In addition to organic revenue growth of 7.1 per cent in the UK, Publicis Groupe reported "high growth rates" in eastern European countries, with Poland up 14.4 per cent and Hungary up 8.6 per cent.
Combined the BRIC (Brazil, Russia, India and China) region and MISSAT countries (Mexico, Indonesia, Singapore, South Africa and Turkey) reported organic revenue growth of 1.5 per cent.
Organic growth in North America was strong, up 4.5 per cent, despite the weak performance of PR, while the rest of the world reported organic revenue growth of 10.1 per cent, led by Australia.
Maurice Lévy, the chairman and chief executive of Publicis Groupe, said: "Our third quarter was in line with our internal forecasts despite tensions stemming from Brazil and the situation in Syria. Europe, for the first time this year posted moderate growth.
"As for the good news, let's emphasize our performance in digital activities, which grew by 12.3 per cent. As the analog market shrinks, our strategy of focusing development in the digital sector has continued to prove being right."
Publicis Groupe is currently going through regulatory proposals ahead of the proposed merger with rival Omnicom. Omnicom has just reported UK organic revenue growth of 7.5 per cent.
Looking forward, Lévy was cautious: "For 2013, we are maintaining our internal objectives of organic growth above the 2.9 per cent achieved in 2012, in the region of 3.5 to 3.6 per cent. However, as is the case every year, the fourth quarter is always somewhat unpredictable given volatility levels at year-end.
"Caution is required particularly since the global economic situation has come under the threat of government shutdown in the USA.
"We are nonetheless confident about 2013, confident about our growth and margin performance, and confident about the new page of history we will be writing with our merger of equals alongside Omnicom."