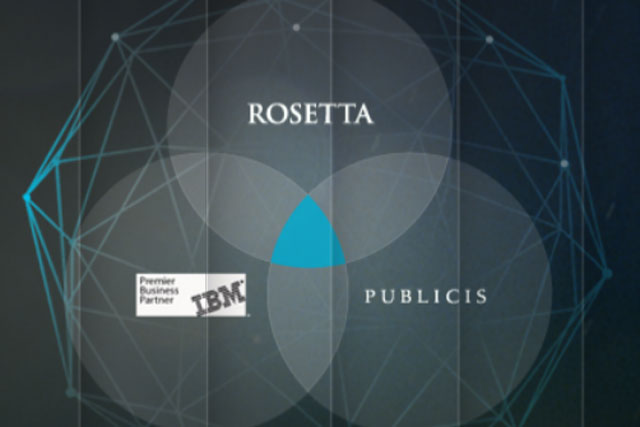 The partnership is intended to better "answer the needs of today's chief marketing officers and chief information officers" according to the two companies.
Publicis plans to establish four global commerce hubs under its Rosetta agency brand over the next three years, starting with the expansion of its current hub on the West Coast of the US, followed by new centres in Western Europe, China and Latin America.
Rosetta teams will work in close connection with local IBM teams to provide software and services with IBM Smarter Commerce for brands.

Martin Gill, principal analyst of ebusiness and channel strategy at Forrester, said: "Increasingly, chief marketing officers are realising the influence digital has and don't want to be going to one agency for its TV campaigns and one agency for its interactive campaign, and then another agency for its actual interactive capability such as platform analytics.
"As a brand you want to concentrate on getting your branding right and interacting with customers, not the intricacies of implementing campaigns. So, rather than trying to manage those things across multiple different partners, being able to have one partner that delivers all of those capabilities is a very powerful offer."

The move by Publicis follows a similar foray into data and technology partnering by rival agency network WPP. In April, Campaign reported that Martin Sorrell said his network's launch of a technology platform in partnership with Indian IT company Infosys will keep it ahead of rivals and avoid the company becoming "an appendix of new media owners".

In addition to the IBM partnership, Publicis Groupe last week acquired AR New York, a full-service agency focused on luxury advertisers.