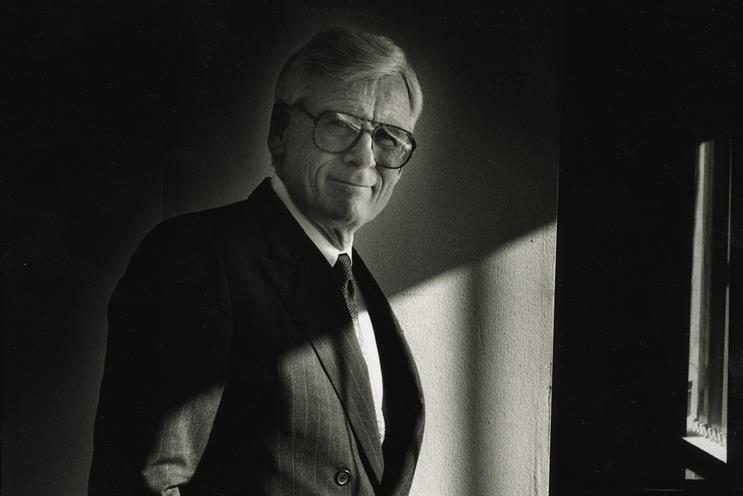 Signing the "marriage register" with Omnicom's John Wren on the roof garden atop the Publicis headquarters overlooking the Arc de Triomphe, Maurice Lévy might have been forgiven for wincing slightly at the memory of the first time he took a US-based partner.
It's a quarter of a century since Publicis and Foote Cone & Belding – later rebranded as True North – tied the knot and 18 years since that ill-starred arrangement ended amid much recrimination and rancour.
Yet if that bout of unholy matrimony left Lévy a sadder man, it also helped make him a wiser one. Indeed, there are many who believe that the True North experience has defined his international deal-making, culminating in the $35 billion merger between Publicis and Omnicom to create the world's biggest marketing services company.
Lévy's painful learning curve began in May 1988 when Publicis and FCB announced a global joint venture that gave Publicis 20 per cent of the Chicago-based operation, which, in turn, took 49 per cent of the Publicis European network.
The arrangement was meant to be a win-win. Not only would it boost FCB's presence in Europe, where its operations were lacklustre, but also allow Publicis to have its business serviced in markets beyond Europe where it had no presence.
In hindsight, the alliance was ill-conceived and an outstanding illustration of how the adage about marrying in haste and repenting at leisure is as true in the commercial world as it is elsewhere.
Today, Lévy cites the fact that the alliance was based on an exchange of shares rather than being a marriage in the true sense as a prime reason for its failure. "Not only weren't we even under the same roof, we weren't even in twin beds," he says. Of the Omnicom deal, he declares: "This is a full-blown merger of equals. There's no way out. We're merged for always."
Looking back, it's clear the arrangement with FCB was fatally flawed. Not only did neither party have a controlling interest, but there was also a chemistry clash between the flamboyant French and the plain-speaking, unflashy and high-minded Midwesteners running FCB.
The ink was barely dry on the agreement before the mutual mistrust set in. Norman Brown, then FCB's chairman, claimed Publicis began undermining his network managers in Europe and shoving expenses from Publicis operations into the European joint venture.
However, the cultural disconnect was best encapsulated in the volatile relationship between Lévy and Brown's successor, Bruce Mason, the only FCB director to vote against the joint venture.
Their animosity was up close and personal. While Mason later talked of "a tortured ten years", Lévy raged at what he perceived as Mason's patronising attitude, famously telling Campaign: "Mason thinks we come from the Third World. We are good enough to choose the wine for his table but not to sit at it."
Fourteen years on, Lévy's bitterness towards Mason is undiminished. "He could not accept to share or to have a partner," he remembers. "Everything was about who is on top and that FCB had to control Publicis." And when FCB morphed into True North – allegedly without telling its partner – Lévy was beside himself. "I felt as if I had been cheated," he fumed. "They lied to me for years."
If anything, his True North experience has made him even more determined to deal with those he feels he can trust.
"When Sir Martin Sorrell interviews you, he wants to know what you've done but, when Maurice does so, he wants to be sure he can trust you," Richard Pinder, the former Publicis Worldwide chief operating officer, says.
"He's now much more cautious and thoughtful about who he deals with. If he doesn't trust you, you're in trouble. But if he does, his loyalty to you can seem almost extreme."
Keith Hunt is the managing partner at Results International, the mergers and acquisition advisor that has worked with Publicis. He says: "Maurice has mellowed into a people person who focuses on building relationships with the companies he acquires. He has a particular awareness of cultural differences these days."
Moreover, if his True North experience has taught Lévy anything, it's that hostile takeovers never work. This stems from his aggressive but abortive bid to take over True North in 1997 in order to stop its merger with Bozell.
"After True North, Maurice has never tried to do an aggressive deal," a former associate says. "He's much more concerned about going in with the right people. The Omnicom merger will work because Maurice will make it work."
Now 71, a sanguine Lévy believes his last hurrah as an international deal-maker will be free of the squabbles that dogged the True North liaison. He and Wren have money and success aplenty, he declares: "We don't need to fight in order to see who will be at the front row in Cannes."