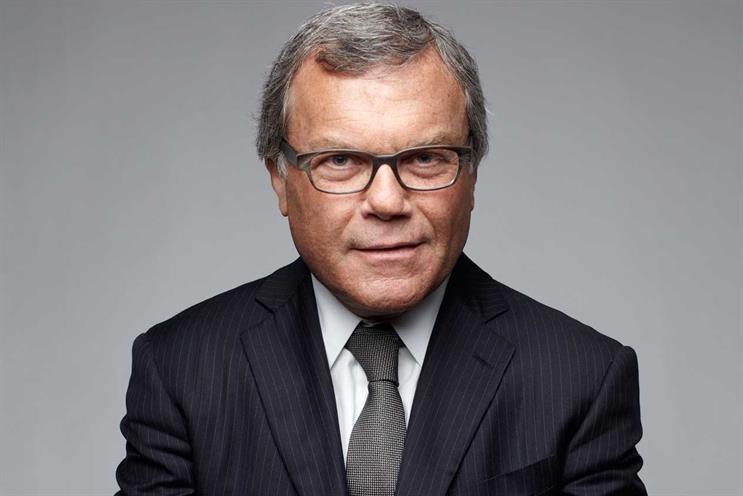 Top-level executives from the industry were 'stunned' by the news of the Publicis/Omnicom merger but, with a little hindsight, they explain to Campaign what they think it means for the advertising landscape.
It is nice to say you're the biggest group. It rolls nicely off the tongue. But we've been there before. Further consolidation was inevitable, as we have said on many occasions. An equilibrium may be starting to be established, which will generate further significant opportunities for WPP organically. We will continue our focus on customer insight, on fast-growth markets and on digital.
Sir Martin Sorrell chief executive, WPP
It's a very cleverly constructed deal for the heads of Omnicom and Publicis – John Wren gets to call the listed company OMC and will be the sole CEO in two years; Maurice Lévy gets to call it Publicis Omnicom and orchestrate a swansong to get one over on his arch rival, Martin Sorrell. But it's still very hard to see how it makes sense for their clients or employees.
David Jones chief executive, Havas
I can see why they have done the deal in terms of what it delivers for shareholders, particularly Publicis, but what I can't see is what the value is for clients and staff. I'm not sure this deal gives either business greater focus. Everything will be in the execution – they need to be organised to develop specialisms and be more agile.
Jerry Buhlmann chief executive, Dentsu Aegis Network; executive officer, Dentsu
Omnicom benefits from the stronger digital agency brands that Publicis possesses, but the overall value to the collective clients of Publicis Omnicom goes down because their combined digital capability now supports twice as many clients. Also, the client conflict and focus on achieving cost savings could mean an exodus of clients and talent, which would be an opportunity for independent agencies like ourselves.
Nigel Vaz senior vice-president and managing director, SapientNitro
I don't think it's an earth-shattering deal in terms of transforming the business. It's hard to see the commercial legacy beyond bringing together media buying and digital trading. TBWA, BBDO and Publicis are not going to change. Financially, it will probably be neutral, but I'm convinced there will be clients who will want to look elsewhere.
David Kershaw chief executive, M&C Saatchi
Publicis Omnicom will have a tier of "super-clients" that will get the best service, best people, best media rates – and the rest will be second-class. This gives independents the opportunity to differentiate themselves on the basis of client service, even attracting those clients that might choose to leave or potentially be dropped to appease conflict.
Jenny Biggam founding partner, the7stars
It's relatively neutral [for us]. Media buying is pretty consolidated anyway. If you put the two together, you end up with something like 30 per cent [of UK adspend], which is less than Group M. We're perfectly capable of handling ourselves. One of the reasons they're doing it is to fight against big media owners like Facebook and Google, and that's similar to what they said about ITV some time ago.
Adam Crozier chief executive, ITV
The deals that made Publicis and Omnicom
1926 Marcel Bleustein-Blanchet founds Publicis in Paris.
1986 Omnicom is founded through a merger of BBDO, DDB and Needham Harper. John Wren, the executive vice-president of Needham Harper, is one of the team that created it.
1987 Maurice Lévy is appointed chairman and chief executive of Publicis and Bleustein-Blanchet chairman of the supervisory board.
1991 Omnicom acquires 27.7 per cent of Abbott Mead Vickers.
1993 Omnicom buys TBWA.
1996 Élisabeth Badinter replaces her deceased father, Bleustein-Blanchet, as the chair of Publicis.
1997 Omnicom takes stakes in a number of digital agencies, including Agency.com.
1998 Omnicom acquires GGT-BDDP and merges with TBWA.
1999 Omnicom completes acquisition of AMV.
2000 Publicis buys a tranche of agencies including Saatchi & Saatchi and Fallon.
2002 Publicis acquires Bcom3, the holding company of networks including Leo Burnett and Starcom MediaVest Group. It also forms a strategic partnership with Dentsu.
2003 Omnicom buys Hall & Partners. Publicis buys the 25 per cent stake held by Cordiant in ZenithOptimedia to become its sole owner.
2005 Omnicom launches PHD, which it had acquired as part of its purchase of AMV, as a global media network.
2006 Publicis acquires Digitas. Omnicom buys a 50 per cent stake in 180.
2009 Publicis buys Razorfish.
2012 Publicis completes its acquisition of Bartle Bogle Hegarty and buys LBi.