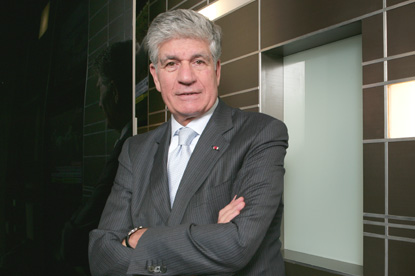 However, the group's revenues were almost unchanged for the same period, falling from €2.226 billion to €2.209 billion.
The group's European region was hardest hit, with revenues down 11.6 per cent to €738 million. Asia revenues fell 8.2 per cent to €238 million, but Latin America showed some improvement with revenues up 1.2 per cent to €109 million.
Yesterday, the group downgraded its maximum exposure as a result of the bankruptcy of its client General Motors to €9 million, a figure that was included in these results.
Maurice Levy, the chairman and chief executive officer of Publicis Groupe, said: "As expected, the global recession has made things worse for an advertising industry already faced with declining business. The fall-off in advertising spending worldwide is estimated at between 13 per cent and 15 per cent for the first half of the year.
"Even so, we did better than the market in the second quarter, with digital, healthcare, and emerging markets driving our revenue. We ended the first half with organic growth down 6.6 per cent (down 5.4 per cent excluding the impact of GM), a result that clearly reflects our expanding market share."
The group, which owns agencies including Publicis, Saatchi & Saatchi and Starcom, is considered the frontrunner to purchase the digital agency Razorfish, which Microsoft put up for sale earlier this month.