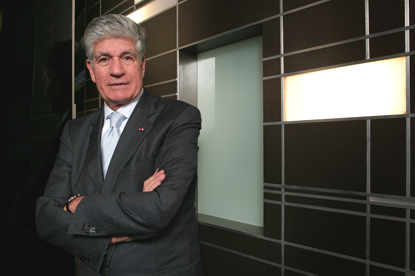 Maurice Lévy, the chairman and chief executive of Publicis Groupe, attributed the increase to its strategy of growing activity in digital and emerging markets.

Although its revenue increased to €1,075 million in the first quarter, the group's organic growth was down 4.4 per cent year on year.

Nevertheless, revenue growth compared favourably to that of WPP and Interpublic, which both reported like-for-like revenue declines.

In a statement issued this morning, Lévy said: "Although I cannot be satisfied with the decrease in our organic growth, all available indicators seem to point in the same direction: market deterioration is much worse than anticipated.

"Our main competitors have published numbers with a decline between 5.6 per cent and 6.6 per cent, clearly showing that Publicis Groupe is gaining market share."

Publicis' revenue growth was mainly concentrated in North America, where the group experienced a 13 per cent hike in year-on-year revenue, and the Middle East and Africa, where it experienced a 12.8 per cent uplift, in contrast to Europe, where it suffered a 11.6 per cent decline.

Commenting on the future, Lévy predicted that it would not experience significant recovery until 2010.

"Forecasts suggest that the low point will be this summer, with the second half of 2009 proving better than the first. Recovery is expected in the summer of 2010," he said.