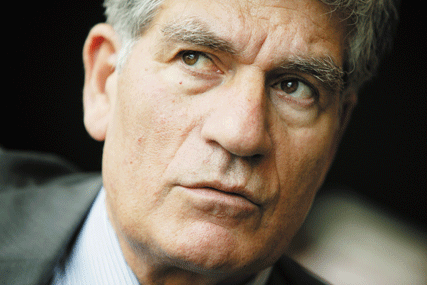 Despite recognising the "turbulent economic crisis", total group revenue in the first three months, fuelled by $1.7bn worth of new business, was up 1.3% year on year to €1,075m.

Today's results suggest Publicis Groupe is gaining market share on its competitors at the start of the year, with WPP and IPG this week reporting revenue drops of 5.8% and 5.6% respectively.

The group's European operations, which include advertising agencies Leo Burnett, Publicis and Saatchi & Saatchi, were the hardest hit, down 6.6%. The region also recorded the biggest year-on-year drop of 11.6%.

The group's UK operations showed relative resilience in the quarter, down 4.9%, compared to revenue drops of 7.4% in France and 20.5% for southern Europe.

First quarter revenue in North America was down 3.6%, but up 13% year on year, thanks in part to strong growth in the group's digital activities.

Publicis' strategy to develop business in emerging markets also continued to "bear fruit", with growth in the younger markets of Latin America (3.1%) and the Middle East (3%).

Group cost-cutting measures introduced last September, which included a hiring freeze and the consolidation of certain resources, will continue in 2009.

Maurice Lévy, chairman and chief executive of Publicis Groupe, said the group was "holding up well" in the current climate, but warned: "All available indicators seem to point in the same direction: market deterioration is much worse than anticipated".

He added: "The strategy followed over the past few years is bearing fruit: growth in digital activities and emerging markets has helped to cushion the shock."

The chief executive drew on the most recent ZenithOptimedia forecasts to suggest the low point will be this summer, with the second half of 2009 proving better than the first.

He noted that the latest indicators support the view that "recovery is expected in the summer of 2010".