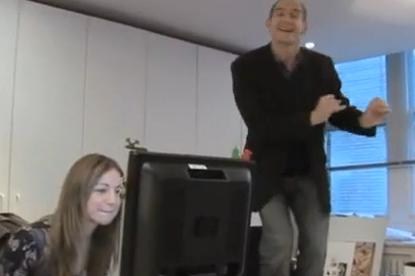 In what is believed to be pre-Christmas party online greetings card, Publicis staff have been filmed miming along to Black Eye Peas song I Got A Feeling.

The film, originally only distributed internally, has been leaked onto YouTube, provoking a slew of comments, mostly critical.

One comment reads: "That was a great episode, I love The Office!", while another says: "OMG ! no wonder why UGC advertising is taking over advertising agencies!"

But another comment leaps to the defence of the agency, saying: "This video exploits the people of Publicis for what they truly are: a down to earth bunch who aren't afraid to take the piss out of themselves."

Watch the video and let us know what you think below.