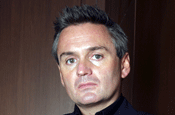 The brand will launch tomorrow with a 24-hour TV channel and interactive service on Virgin Media and a casino-based website with a stream of the TV channel.

Publicis will be responsible for creating a through-the-line launch campaign that will include TV, print and digital, as well as cross promotion on the Virgin channels Virgin1, Bravo, Living and Challenge.

Neil Simpson, chief executive of Publicis, said: "Online gaming in the UK is evolving rapidly away from functional betting into a rounded entertainment experience.

"Publicis is delighted to be working with Two Way Gaming and Virgin Media Television on the creation of this multiplatform gaming brand."

Johnny Webb, the managing director of Virgin Media Television, explains: "Challenge Jackpot is the first step in reinventing Challenge for the 21st century.

"We want this new channel to continue the values of fun and excitement that have long been synonymous with Challenge - but also to take the relationship with our viewers to the next level of interactivity."