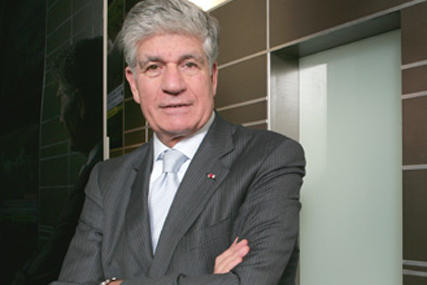 Year-on-year revenues for the group, which also houses media agencies ZenithOptimedia and Starcom MediaVest Group, totalled €1.3bn (£1.1bn).
Organic growth during the period was down 5.4% year on year, although this was a net improvement on the previous quarter, where organic growth fell 7.4%.
The figures meant that Publicis Groupe achieved €4.5bn in revenue during 2009, with an operating margin of €680m.
This limited the fall in organic growth to 6.5%, despite the overall market being down by an estimated 12%-14%.
Yet Maurice Levy, chairman and chief executive of Publicis Groupe, remained optimistic. He said: "It would be no exaggeration to say that Publicis has weathered the crisis well, containing its negative impacts on both margin and growth, while, at the same time, taking strategic initiatives to make the most of the recovery."
Europe was the worst performer out of the five regions, with organic growth falling 9.9% to €1,579m. Organic growth in Asia Pacific dropped by 7.7%, while North America fell 4.2%.
Latin America and Africa and Middle East performed strongest during the year, with organic growth falling by 0.6% and 4.0% respectively.
Publicis was particularly hit last year by the bankruptcy of General Motors, one of the network's biggest clients.
The company made huge investments in digital during the year, acquiring the interactive agency Razorfish from Microsoft for $530m.