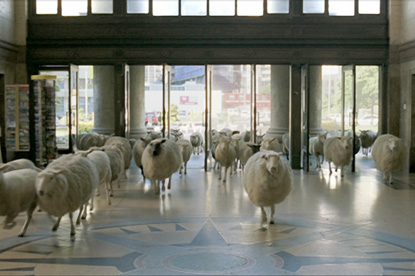 It picked up the business after a pitch against TMP, the recruitment specialist that was the incumbent on the account, Tequila\ and JWT's recruitment arm.
The agency will now be briefed to create a new recruitment plan for the financial giant.
RBS has made more than 3,500 redundancies since the end of last year as it struggles with the impact of the global recession.
However, it is expecting to recruit staff again once the downturn eases and wants Publicis to offer it a completely new employment strategy in the future.
It is thought that the account will be handled by Publicis Engage, the agency's new recruitment and employment specialist.
The arm, which will not have a separate P&L, has been set up to maximise the recruitment and employment expertise used on accounts such as the Army and the recently won social work business from the Children's Workforce and Development Council.
Publicis declined to comment on the win.