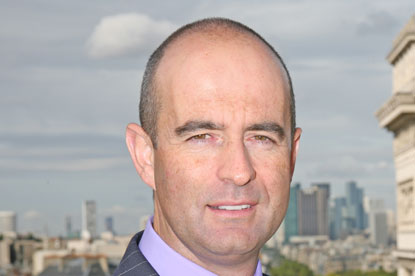 The first unit of the new division, to be called Publicis Entertainment, will be based in London with other offices set to open in other key markets.

Headed by Marcus Vinton, a former creative director of Ogilvy London who later moved into branded TV and movie production, the division will create branded entertainment solutions for TV content, gaming and motion pictures integration.

Announcing the launch of the division today, Richard Pinder, the Publicis Worldwide chief operating officer, said: "The relationship between advertising and TV production is changing fast. It is now a relationship of equals."

He added: "We're in the business of creating contagious ideas and more engaging content which, in turn, changes the conversation for clients and their brands."

The division is currently working on a number of branded content projects for Publicis clients and is collaborating with a number of major production companies including RDF, Freemantle and Endemol.

The team includes Samantha Glynne, an expert in TV production and branded channel creation. She recently helped launch and run The Audi Channel.

Vinton, who has pioneered the development of TV and entertainment branded content formats for the ad, movie and music industries, said: "The aim of Publicis Entertainment is to create end to end entertainment solutions for our clients across television, gaming and motion pictures.

"Our IP and digital distribution models will create revenue for all stakeholders."