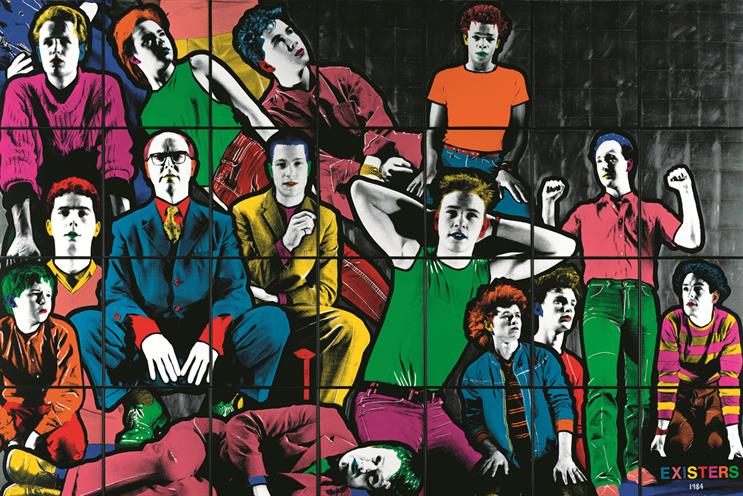 Have you seen it? Art Every­where, the collaborative project presented by the out-of-home industry, is truly something to celebrate.
Thanks to the involvement of Clear Channel, Exterion Media, JCDecaux, Ocean Outdoor, Storm, Posterscope and Outdoor Plus, the initiative can lay claim to being the UK's largest outdoor exhibition, with thousands of poster sites and billboards up and down the country (the pieces will also appear on Vue cinema screens).
Artists, curators, media owners and entrepreneurs (other partners include easyJet, Facebook, Tate and the creative agency 101) have fuelled this massive charitable project, which began in July and runs until 31 August.
Based on more than 38,000 public votes on a longlist drawn up by art experts, the nation's favourite pieces from public collections form this vast nationwide show. And the public can still get involved now by using the hashtag "#arteverywhere" to share their thoughts and pictures on Twitter.
From LS Lowry and John Waterhouse to Damien Hirst and Tracey Emin, the UK's arts heritage resonates the world over. Yet, when it comes to revelling in the value of art to enrich the mind and lift our mood, art is too often seen as the preserve of the initiated.
Many believe the greatest pieces of work are held in grandiose settings designed to amplify the magnitude of the art but creating a sense of exclusivity. Last year, the first Art Every­where provided the solution to this problem – effectively opening up the nation's art galleries to those who wouldn't normally visit them, via OOH media.
As a contemporary medium, OOH is still evolving – its transition to digital means there is a potential yet to be fully fulfilled. But OOH is also responsible for some of the most memorable and affecting moments in ad history.
Everyone of a respectable age remembers Eva Herzigova calling out "hello boys" for Wonderbra and subsequently keeping car insurers across London busy.
Those a little longer in the tooth may even remember how Saatchi & Saatchi helped change the political landscape with "Labour isn't working".
The return of Art Everywhere provides a timely reminder of the power of OOH. This year's iteration has become even more interactive, with one of the country's foremost artists, Antony Gormley, producing a live sketch for the campaign's launch that was broadcast on a six-sheet poster at Waterloo station.
The interactive nature of the real-time activation was complemented by the initial vote, which was social in its design – using smartphones to activate treasure-hunt-style competitions.
What's more, the use of new technology such as the AR tool Blippar allowed people to access information about the work included.

Richard Morris is the managing director of Vizeum

To view the works of art, visit tinyurl.com/lmeduv7