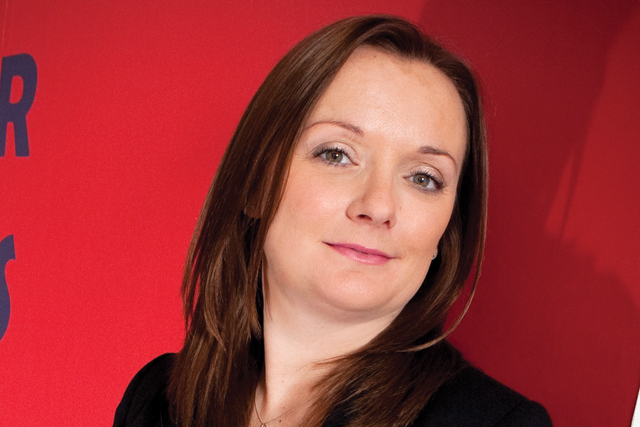 For a decade or more, traditional publishing companies have been telling the world that they understand the opportunities as well as the threats posed by digital – and that they're up for the challenges ahead.

But putting the right business models in place has often seemed a thankless (and, indeed, unending) task. Witness a clutch of initiatives announced in the past few weeks. The Financial Times, Trinity Mirror and Telegraph Media Group have all overhauled their structures countless times in recent years – but they've been at it again recently, unveiling new digital restructuring initiatives.

First up was the Financial Times, with a fresh round of job cuts (a net 25 posts will go) and a commitment to move more resources from print to digital – changes that the editor, Lionel Barber, hopes will make the operation more "nimble".

Then there was Telegraph Media Group, which plans to lose 80 print-based jobs while creating 50 new digital roles, at a cost of £8 million. Lastly, Trinity Mirror has pledged to spend £8 million in a programme designed to "accelerate [its] digital publishing capabilities".

The scale of the challenge they face was put into stark relief last week when YouGov published an analysis of contemporary media consumption patterns. It confirms the news industry's worst fears, showing as it does that young adults (those aged between 18 and 24) are abandoning the newspaper reading habit – 29 per cent claim not to have read a paper at all in the past 12 months.

Growth in news consumption on tablets is partially compensating for that decline. But still, it's an ominous picture – and there's a nagging feeling in some quarters that newspaper groups seem to be condemned to doing too little, too late.

In announcing his programme of changes, Telegraph Media Group's chief executive, Murdoch MacLennan, seemed to be admitting past failures. "Over the past few years, we have gone a long way in beginning the process of change," he said. "However, it has not gone far, or deep enough. As a result, we must move now to complete our transition to a digital business."

With the industry in such a state of constant flux, are newspapers failing to make the necessary chages fast enough?


MAYBE Amy King, head of connected investment, Havas Media
"Digital is at the heart of what everyone is doing these days. That's certainly the case with us and the way we've restructured. These days, we think in terms of press brands rather than in terms of digital or print silos.
"People are consuming these brands across print, online, tablet and mobile – and the way we do things reflects that. And if you look at the combined [print and digital platforms] National Readership Survey figures, there are some very strong numbers in there.

"Rarely do we do anything for a client that would involve just the print newspaper – what we do tends to go across all the platforms they have to offer. The publishers are mirroring that in the way they are structured – and they have to. They're looking for the ideal mix. They need people with new skills but they also need people with experience and knowledge [of the news brands they represent]."


NO Rufus Olins, chief executive, Newsworks
"Consumers are changing and businesses have to as well. That change has been accelerating over the past few years and will continue to. Far from facing inexorable decline, the revolution in digital technology has provided the newspaper industry with an extraordinary opportunity to increase its reach and influence.

"That's why the old language of press or paper doesn't fit any more – it only describes one format, and newspapers are just one part of a modern news brand that young people certainly are reading. There are three things that distinguish the UK's national newspaper industry – its growing audience, its brands and its content.

"These are the things that matter. News brands will still be around for many years to come, not just in the UK but around the world. News brands have, in truth, been leading much of the innovation and creativity that is transforming our media landscape, driving the growth in tablet usage and building websites with hundreds of millions of users. Never before has their content reached so many people."
MAYBE Will Smyth, chief digital strategy officer, EMEA, Omnicom Media Group
"Businesses in all sectors are continuing to find it tough [keeping up]. It's important to continue bringing younger people into businesses. It saves money for a start – but they are digital natives, people who've grown up with [new technologies] and it's easier to bring them in than it is to retrain a more mature workforce.

"You have to commend anyone in any business who's determined to do new stuff – and it's true that some publishers are more proactive than others. But whether they're leading or following, at least they're changing. And you're not ever going to be able to put something in place and expect that it's [job done]. It takes trial and error. It's about evolution. You've got to keep doing stuff. You have to commend publishers for trying to change."

MAYBE Steve Taylor, head of digital strategy, PHD UK
"There is an unlimited market for excellent content made available to the right audience, at the right time, in the right form, and in the right context – and the internet is the perfect platform to service that demand. But there's more to going digital than transposing existing content from paper to pixels.

"For publishers to take advantage of the flexibility, immediacy and socialisation of content that the internet offers, content has to be thought about in a different way. The challenge is to appreciate [in this context] what defines excellence. Authority, freshness, scarcity and relevance are all variables to consider – but the greater challenge lies elsewhere. It's about developing a distribution strategy that works with, rather than against, the way people use these new channels.

"It's about becoming a content creator, whose output is distributed and shared in many ways – not a publisher with a single fixed point of consumption. The Financial Times is already a long way down that path, and it has found a financial model that works with its distribution strategy.

"Others may be making progress too. But there are only so many people around with the ability to navigate these challenges. Regardless of how much money publishers throw at the problem, some may struggle to find the talent that can really make this work."