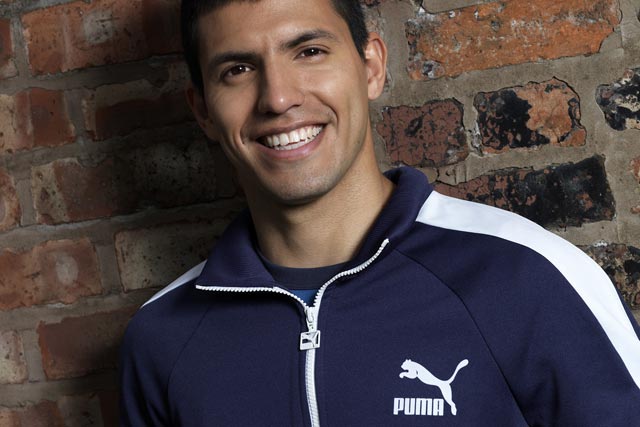 Agüero, who joined Manchester City this summer from Atletico Madrid, has said that the deal is "another important step" in his career and life.
It is understood that Agüero will act as a brand ambassador and be central to Puma's future marketing campaigns.
The footballer called Puma a "great brand" with "a good attitude towards both sport and life in general", according to the Puma website.
Agüero will wear Puma boots when playing football for the length of the contract, although neither a timescale nor a value for the deal has been revealed by the sports brand.
In May, Puma released a report that claimed to "set a new benchmark in corporate environment reporting", putting the monetary cost of its water consumption and greenhouse gas emissions at €94m (£82m).
Puma has existing ties with football, and it is the shirt supplier for Tottenham Hotspur and for the Italian national team.
Last year, Puma signed the biggest sponsorship deal in athletics history with star sprinter Usain Bolt. The deal is thought to rival that of Christiano Ronaldo's four-year deal with Nike, which is worth around £21m.