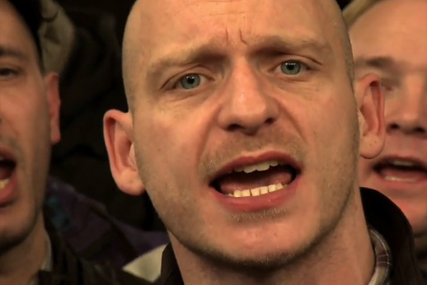 This year several FA Cup matches clash with Valentine's Day on Sunday, so Puma intends the viral to "soften the blow with fans' loved ones" when they go off to watch a game.
Fans can send the video by visiting Pumahardchorus.com, from where they can send a personalised video to someone either via Facebook or email.
A dedicated 'Puma Hardchorus' website shows a group of football fans standing in formation in a pub, singing the 1997 hit in a terrace style.
The viral forms part of Puma's global Love = Football campaign, which has seen international footballers such as Egypt striker Mohamed Zidan sporting a love-heart-shaped logo.