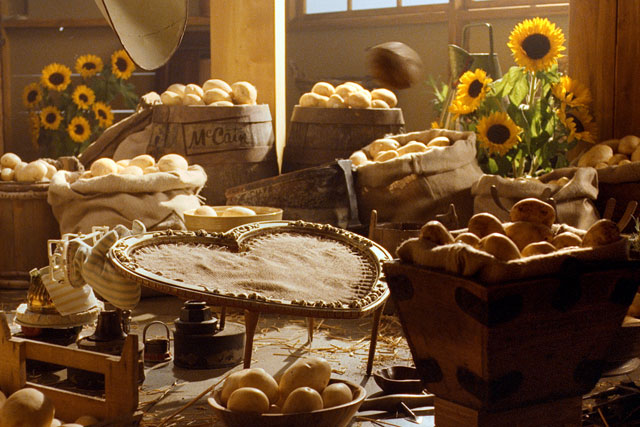 The two ads for McCain by Beattie McGuinness Bungay proved to be among the most popular with the public, according to this week's Punter Appeal, occupying the number one and number three spots.
However, this winning formula has not been translated into its campaigns for FindaProperty.com, which found itself in the bottom two places on the list with average scores dipping below five.
At the summit, "chip perfection" for McCain scored particularly highly in the categories that determined how memorable and likeable the ad was, topping the six mark on both instances. It was also the spot that people thought most likely they would share with friends. Women, in particular, liked the ad.
Ranked second in the survey, in which Campaign asked 2,000 members of the public to rate the agency's work, was Virgin Money's "40 years of better", achieving a creditable average score of 5.7. BMB's "time for a holiday" ad for Thomson, featuring a reworked acoustic version of The Pixies' Where Is My Mind and reminding viewers of the restorative benefits of a holiday, scored well with both men and women. The average score was 5.39, putting it just ahead of the agency's work for another holiday brand, First Choice.
BMB's "train" ad for the Indian lager brand Cobra sat in mid-table and was, perhaps curiously, more popular among women than men, other than in the how likely people were to share the ad with friends category. It managed an average score of 5.15.
Just narrowly behind Cobra was "pow" for Pretty Polly, which appealed to both men and women - indeed, men were more likely to want to share it with friends. It was a similar story for the brand's second execution, "boom", which managed an average score of 5.11.
The fact that BMB manages to produce campaigns that make its clients group so closely together in the table is evidence of a consistency of voice in its work. For McCain, this has been more successful than for others. But the fact that Virgin Money and Thomson made fairly strong appearances shows that the agency remains capable of surprises.
Brand, title of ad Q1: How Q2: How much Q3: How much Average
impressed does the ad would you score
are you make you like want to share
by the ad the brand the ads

McCain Chip perfection 6.41 6.21 5.03 5.89
Virgin Money 40 years
of better 6.18 5.94 4.99 5.70
McCain Jackets demo 6.01 5.78 4.92 5.57
Thomson Time for a holiday 5.82 5.61 4.74 5.39
First Choice The walk 5.73 5.51 4.70 5.31
Cobra Train 5.63 5.35 4.47 5.15
Pretty Polly Pow 5.62 5.25 4.54 5.14
Pretty Polly Boom 5.56 5.24 4.54 5.11
FindaProperty.com
Expectant dad 5.13 4.76 4.19 4.69
FindaProperty.com
Elderly lady 4.91 4.45 4.04 4.47

Source: OnePoll Research. Sample: 2,000 people (1,041 female, 959 male).
All ratings scored out of 10.