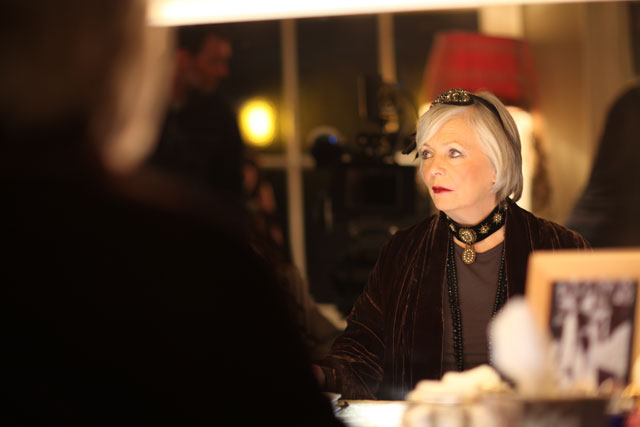 OnePoll's survey for Campaign, which asks the public to rate an agency's work for its quality and effectiveness, continues to throw up some surprising results. As DLKW Lowe takes centre stage this week, a curious oddity is how its "oops" campaign for the bladder weakness brand Tena has proved more popular with men than women.
On closer inspection, it's not exactly surprising that a spot featuring an attractive young woman inadvertently flashing her underwear before her male colleague would be well received by a male audience. It does, however, raise the crucial question as to whether the boys, who gave it a good score of 5.67 for how much they want to tell their friends about the ad (the girls only gave it 5.18), would be bragging about Tena's incontinence products or talking about the ad with the "fit bird in the lift".
Overall, DLKW Lowe's work seems to appeal best to the 55-plus generation. The most popular ads were its socially minded work for COI/Department of Health and Marie Curie Cancer Care. The campaigns had the biggest impact on the eldest group, which awarded them a lofty 7.91 and 7.7 for how impressed they were with them.
Mass-market, parent-targeting ads for Morrisons and Halfords also pulled in decent results, averaging around six out of ten among general punters. Morrisons' spot, which featured children ogling fresh fish to a soundtrack of Take That's Shine, is obviously still connecting with consumers.
It's not surprising that an ad for the Alton Towers ride TH13TEEN - "the world's first psycho rollercoaster" - was more popular with the public than the less thrilling topics of train travelling (Thetrainline.com) and home utilities (E.ON). The imaginative Tim Burton-styled ad even struck a chord with the over-55s, although they would probably prefer a ride on the Orient Express.
DLKW Lowe's first iAd for Knorr, featuring Marco Pierre White, was, according to the public, one of the least sumptuous campaigns. And the Marston's Pedigree print work, which promoted its sponsorship of the Ashes, also struggled to inspire.

1. COI Disappearing dad 6.66
2. Marie Curie Great Daffodil Appeal 6.52
3. Halfords Old bikes 6.04
4. Morrisons Let's celebrate 5.99
5. Tena Oops 5.87
6. Alton Towers TH13TEEN 5.56
7. Thetrainline.com Choo choo choo 5.23
8. E.ON Why 4.93
9. Knorr iAd 4.83
10. Marston's Pedigree Ashes 4.56

Source: OnePoll Research. Sample: 2,000 people (1,029 female, 971 male).
All ratings scored out of 10.