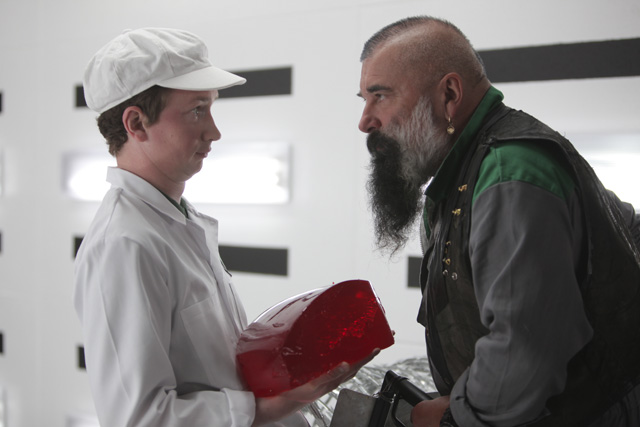 It's nice to see that the agency known for pulling off one of the most remarkable brand personality transplants in adland history (for Skoda) is still creating effective work 11 years after it won the Czech car-maker's business.
The 2,000 people surveyed by OnePoll for Campaign gave Fallon's "made of meaner stuff" spot for the Skoda Fabia vRS an envious 6.38 out of ten for how impressed they were with the ad. Clearly, the ad's conceit - sending up the brand's 2007 "cake" ad by showing a group of hard-rocking engineers burning their way through rubber and steel to create a beast of a hot hatch - hit the brief with aplomb.
However, another of Fallon's Skoda campaigns - this time for its sponsorship of US crime drama on Channel 5 - was less successful. The idents set up clues for viewers to locate a car hidden on Google Street View. Only mid-range marks were given to the work for general impressiveness. Forget the cryptic work and bring on more of the witty, relevant executions seems to be the message from the public.
Now to Fallon's flagship brand, Cadbury. The public viewed two campaigns. The first - a TV ad featuring second-hand clothes in a charity shop coming to life and dancing to an 80s tune - charmed the audience, and scored 6.33 for how impressed the punters were. The second, the London Olympics-inspired "Spots vs Stripes" work, was less popular, and scored 5.66.
The Orange Gold Spots have always been eagerly anticipated by adland, and while the reaction to some of Fallon's efforts may not have been as favourable as when Mother handled the work, the agency's "Gulliver's Travels" ad received the thumbs-up in our survey with a score of 6.33. Notably, star Jack Black's comedy value was favoured more by men than women.
However, what the guys didn't warm to were some of the press ads for the French Connection autumn campaign of last year that featured icy-eyed, Icelandic-looking models in woolly jumpers and fur-trimmed jackets with the straplines "sheep did good" and "feel like wolf". It was the least-favoured campaign of the ten assessed, scoring a disappointing 4.68 for how much it made the brand likeable to consumers.