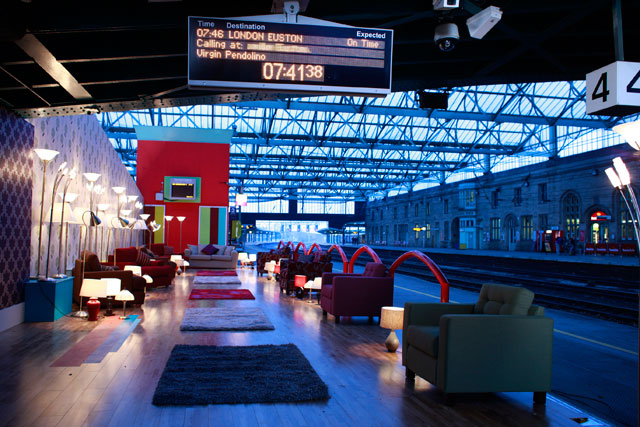 It is clear from Leo Burnett's work for Kellogg that the agency has the target market for each of its cereal brands down to a T. The feel-good Cornflakes ad that sees a community get together for breakfast on the street (most of the extras live there in real life) speaks to the mass lover of the toasted flake; the Rice Krispies ad featuring a mother and child straining their ears to the crackling bowl tells us, well, the obvious; and the Crunchy Nut ad with Rob Brydon lusting over a bowl of milky sweetness (not the sexy lady devouring it) says the honey-loaded clusters are most popular with the boys.
It follows, then, that the ad aimed at the mother who will buy their kid some noisy "Krispy" cereal does not win the heart of the general punter, but the uplifting Cornflakes ad and the funny Crunchy Nut spot are two of the three most popular in this week's OnePoll, with average scores of 5.87 and 5.80 out of ten.
In case you'd forgotten, the average scores take into account how impressed viewers are with the ad, how much it makes them like the brand and how likely they are to tell friends about the campaign. With this in mind, the majority of the 2,000 people polled thought Burnett's Homebase spot was the best. The ad, which sees a platform at Carlisle station transformed into a Homebase showroom, scored an average of 6.43 out of ten in terms of impressing viewers.
It is rare that an ad is liked equally by men and women, but Burnett pulled this off with a spoof soap opera campaign for Daz, which was best enjoyed by punters aged 45 up. It stars John Altman ("Nasty Nick" from EastEnders), Amanda Barrie (Alma from Coronation Street) and Michael Starke (Sinbad from Brookside) arguing over a stained shirt.
Sadly, two campaigns for Burnett's flagship client McDonald's did not score highly with punters. One ad, created off the back of its sponsorship of the World Cup last year and including the strapline "There's a McDonald's for everyone", finished in tenth place. Which is a shame considering the previous spot in the series that featured an elderly couple tucking into Quarter Pounders won a Creative Effectiveness gold at Cannes.
Leo Burnett's Top 10 ads.

Homebase - Carlisle station - 5.91
Kellogg's Cornflakes, - Big breakfast - 5.87
Kellogg's Crunchy Nut - Beautiful woman - 5.80
Littlewoods - Nice Boots Camp - 5.50
Shelter,- Inflated prices - 5.38
Daz - The club - 5.37
McDonald's - A-Z - 5.25
Kellogg's Rice Krispies - Catching sounds - 5.23
McDonald's - Fanta Fruitizz - 5.12
McDonald's - Favourites World Cup - 5.10

Source: OnePoll Research. Sample: 2,000 people (1,012 female, 988 male).
All ratings scored out of 10.