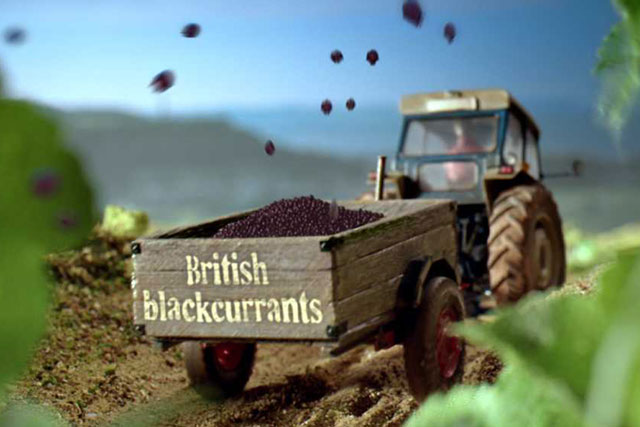 It was bound to happen. A campaign that won plaudits from the industry - including a gold Lion - was greeted with cynicism from members of the public surveyed by OnePoll for Campaign.
The work in question, the "last place you want to go" campaign for Dixons.co.uk, scored an average of just 4.58 when assessed on how much the public were impressed by the ad, how much the ad made them like the brand and how likely they were to share it with friends.
However, this was a blot on what was actually a pretty good showing from M&C Saatchi. Of the ten ads surveyed, just one other campaign (an app for The Hummingbird Bakery) fell below the five out of ten mark, which, from past weeks, has tended to be the average score awarded by our picky panel.
At the top of M&C's pile was a spot for Ribena, featuring a catchy soundtrack. The ad was most popular with women - particularly those aged between 35 and 55 - suggesting that the campaign was fulfilling its brief of appealing to mums.
In an ad for Currys, M&C proved the theory that any brand can increase its popularity by signing up Star Wars characters. R2-D2 and C-3PO helped the agency secure an impressive overall rating of 6.10 for its most recent TV ad.
No flash celebrities were used in the Change4Life campaign, but the Government will be pleased that investment in tackling obesity is working. The ad scored 6.33 for impressing the audience.
Unsurprisingly, M&C's Hyundai idents to promote the brand's sponsorship of Sky Sports were more popular with men. Idents are notoriously hard to make entertaining, so the agency can be pleased that the spots - which saw the former footballers John Barnes, John Hartson and Jason McAteer try to kick a football into the boot of a car - scored an overall rating of 5.51.
There was just a 0.01 difference between the scores of M&C's two Transport for London campaigns. The 5.32 and 5.31 ratings were slightly disappointing for a brand that is known for producing some of the UK's most interesting and impactful ads but, having retained the business last month, the agency now has more time to put that right.


M&C Saatchi's Top 10 ads. All ratings scored out of 10.

Ribena - Bursting with berryness: 6.18
Currys - Star Wars: 6.10
Change4Life - Spare tyre: 5.82
Hyundai - Euro sponsorship: 5.51
Coke Zero - Celebrations: 5.49
Direct Line - Dazzle them: 5.34
Transport for London - Notting Hill Carnival: 5.32
TfL - Look out for your mates: 5.31
The Hummingbird Bakery - Cake days: 4.73
Dixons.co.uk - The last place you want to go: 4.58

Source: OnePoll Research. Sample: 2,000 people (1,016 female, 984 male).