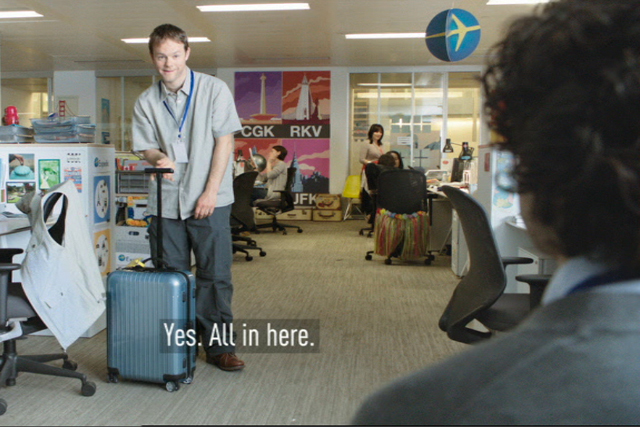 When Ogilvy & Mather appointed Gerry Human earlier this year to lead its creative department, it didn't just provide a brilliant headline - "Ogilvy hires Human ECD". The agency also set down a marker in restoring a creative reputation that has nosedived in recent years.
It may be too soon to truly assess Human's influence on Ogilvy's creative product, but judging by the latest Punter Appeal survey, where Campaign asked 2,000 members of the public to rate ten of the agency's ads, he has already helped to make the output more consistent.
In fact, Ogilvy's results are perhaps the most consistent scored by an agency so far. While the average score for a campaign is around 5.5 - and Ogilvy's overall average is just that - it's rare to find so many of an agency's ads scoring between 5 and 5.99.
Just two of Ogilvy's campaigns bucked the trend. The first, and topping the list, was a TV ad for the World Wildlife Fund that used powerful imagery to show how the urban world is connected to nature. The spot averaged 6.06, with a top rating of 6.5 for how impressed the public were with the ad.
At the other end of the spectrum, one of Ogilvy's Expedia TV spots also missed out on an average score of 5, but this time for the wrong reasons. The spot, featuring two Expedia employees discussing their trips to Barcelona, was awarded 4.85 overall.
Perhaps the ad can be considered as one misguided execution in an otherwise solid campaign, as another Expedia spot - this time showing an employee preparing for a holiday - was ranked fourth with an average of 5.67.
Arguably, Ogilvy's best-known output in recent years has been its work for Dove. The "campaign for real beauty" was hugely awarded in the noughties, so it's no surprise to see Dove brands still populating lists of the agency's best work.
Two Dove campaigns, "hair" and "body language", failed to cause much of a stir with our punters, but an ad for Dove Men, which highlighted the stressful situations that men have to put up with in everyday life, seemed to strike a chord, with a score of 5.95 earning it second place in the list.
Ogilvy & Mather's Top 10 Campaigns

1. World Wildlife Fund - Connected: 6.06
2. Dove - Dove man: 5.95
3. Kodak - Back garden: 5.86
4. Expedia - Got everything: 5.67
5. Europcar - Extra hour: 5.65
6. Dove - Hair: 5.50
7. Dove - Body language: 5.35
8. Ford - Ampersand: 5.08
9. American Express - Realise the potential: 5.00
10. Expedia Barcelona: 4.85

Source: OnePoll Research. Sample: 2,000 people surveyed. (1,062 female,
938 male.) All ratings scored out of 10.