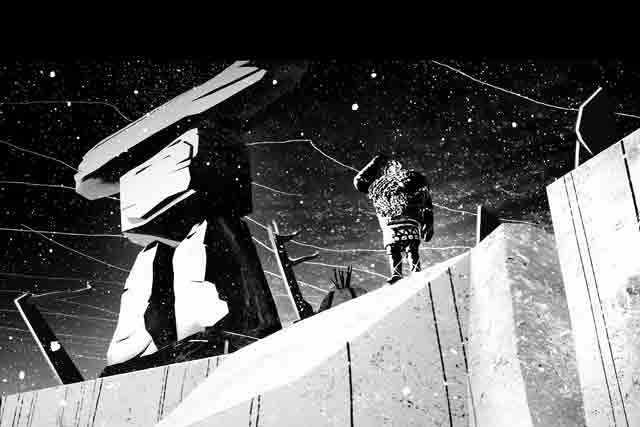 Despite producing award-winning work such as the 2010 BBC Winter Olympics trail, it is the reliably commercial celebrity spots for Marks & Spencer that the general public seem to favour when prising open Rainey Kelly Campbell Roalfe/Y&R's back catalogue in a OnePoll survey conducted for Campaign.
Whether it was Peter Kay dancing Madonna-style or Danni Minogue singing in her pyjamas that won the hearts of the masses, either way the "everybody dance" Christmas ad drew in an average score of 6.3 out of ten based on the quality of the ad, how desirable it made the brand and how likely it would be shared with friends.
Hot on its heels was Virgin Atlantic. The memorable "love at first flight' ad subverted expectations by proving most popular with the over-55s and with women, despite seemingly targeting a younger male audience that had their adolescence in the 80s and still have a Frankie Goes to Hollywood cassette lurking in the attic.
Least favoured of the campaigns surveyed was the agency's idents for LG, which formed part of the brand's sponsorship deal with Channel 4. Styled in the vein of a melodramatic US soap opera, dubbed "Young and Connected", the campaign was given the thumbs down across the age ranges and a 3.96 average, with the 18- to 24-year-old bracket only giving it a slightly less damning score than the eldest generation.
Although the agency was critically recognised with a D&AD yellow Pencil for its Virgin Media "fantastic journey" campaign, the general public seemed less impressed than the ad industry, but nevertheless gave it a respectable average score of 5.04.
The public did, however, warm to the Bafta-approved BBC Winter Olympics campaign. The execution hit its brief of building up anticipation for the event, with the public awarding it a score of 6.61 for how impressed they were with the ad.
And the well-awarded digital campaign "recode", created for a V&A exhibition dedicated to digital art, also impressed the public, who awarded it an average of 5.55. Interestingly, women preferred this campaign more than men.

Marks & Spencer, Everybody dance 6.30
Virgin Atlantic, Love at first flight 6.29
Virgin Atlantic, Your airline's... 5.93
BBC, Winter Olympics 5.91
Warburtons, Burnt offering 5.67
V&A, Recode 5.55
Ghd, Cinderella 5.30
Lloyds TSB, Me 5.05
Virgin Media, Fantastic journey 5.04
LG, Soap opera 3.96

Source: OnePoll Research. Sample: 2,000 people (1,030 female, 970 male).
All ratings scored out of 10.