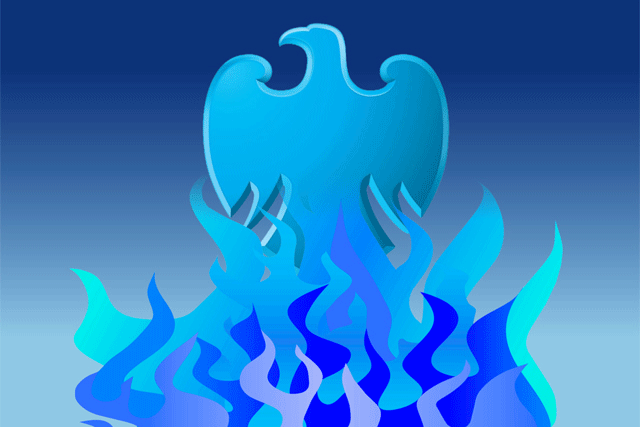 When Barclays evaded the looming spectre of government ownership in 2008, it appeared to give the bank a clear advantage over rivals such as Lloyds Banking Group and RBS.
Few commentators could have predicted that it would precipitate a chain of events resulting in Barclays becoming vilified around the world.
The decisive scandal occurred last summer, when Barclays was hauled before the regulators for attempting to fix Libor, the inter-bank lending rate, and fined nearly £300m in the UK and US. Barclays' divisive chief executive, Bob Diamond, the whipping boy for bank-bashers everywhere, was forced to resign and its brand image lay in tatters.
Despite a pledge by Diamond's successor, Antony Jenkins, to clean up the bank's act, cynics felt they had Barclays pegged: pretend to be good, get caught out doing something bad, make heartfelt apology, and repeat ad infinitum.
However, some remarkably radical statements have begun to emerge from the bank. Its long-awaited strategic review (see right, click to enlarge), unveiled by Jenkins last week, included a pledge to embed a set of 'purposes and values' across the business and a commitment to discontinue any activity that has a negative impact upon the bank's wider reputation. Employees not willing to conform, he says, will be shown the door.
This has already resulted in concrete measures: incentives for sales staff, for instance, will be based on customer service, rather than product sales. Barclays' head of brand, reputation and citizenship, David Wheldon, expects it to have a similarly profound impact on the bank's marketing activities.
'As Jenkins has commented, the financial-services industry has focused too much on the short term ahead of the long term. Marketing has pretty much done the same thing,' says Wheldon.
'What is interesting for my colleagues in marketing to focus on, is that this will take a long time. Internally, we have positive energy and are pleased about the direction of travel, but rebuilding the trust that we need people to have in Barclays again is going to take a long time.'
Uncharted territory
Wheldon's long career in marketing has included major roles, such as global director of advertising at Coca-Cola and global director of brand at Vodafone, but he admits he has never seen a business attempt such a dramatic change of course.
'I'm in the run-up to my 30th anniversary in the marketing business and I have never been part of anything as exciting as this. What is fantastic is that it has been a very clear, cross-company process examining what we can learn from the mistakes of the past and from our history,' he adds.
'The simple truth is that over the past 320 years, when we have lived by a very simple and clear set of principles, we have been successful, and when we've forgotten to do that we haven't been.'
Wheldon cites Barclays' recent UK retail banking ad campaign as an example of how to approach its new marketing challenge.
The ad, by BBH, introduced the bank's new Family Springboard mortgage product, which allows parents to contribute savings toward their children's mortgage and get their money back, with interest, after three years. Barclays has also received praise for its Pingit mobile payments app, which rolled out last year.
'The campaign structure these days is "listen, act, show",' says Wheldon. 'What do our customers need? What can we do about it? And then we show them. If we can do that time and again, I think we will build up satisfaction. It takes a long time to shift culture and the way things are done.'
Making promises
Of course, Barclays is not the first bank to promise high-quality service. RBS has invested significantly in promoting its 'Customer Charter' and 'Helpful Banking' positioning, highlighting useful services such as its emergency cash facility for consumers who have lost their debit card. Lloyds has also fixed its marketing spotlight on the practical tools it can offer customers, including its Money Manager personal-finance analysis app.
However, Wheldon (pictured right) believes that a concerted effort to match the service excellence of brands such as John Lewis and Apple will help Barclays put 'clear blue water' between itself and the rest of the banking sector. 'There are lots of cynics and sceptics who don't believe it will work, but we do. Only time will tell if we are right or not, but the signs so far are OK,' he says.
The attempt to re-imagine a colossal business such as Barclays, claims Wheldon, provides its marketers with a one-off opportunity to create a lasting legacy. However, he warns that any slip toward the short-sightedness of old will be punished as severely as an investment banker would be if caught bending the rules.
'Just from hearing Antony Jenkins speak, I can tell this is passionate. It is personal and totally authentic,' says Wheldon. 'In the end, this is what we need from our marketing colleagues as well. We have some great people, but they are great people who have had set ways of working, and that needs to change.'
The emphasis is very much on the long haul, but Barclays' plans are certainly radical enough to warrant the attention of the wider marketing industry. Perhaps most importantly, its success is vital if the brand is ever to shake off the troubled ghost of Libor and Bob Diamond.
BARCLAYS - THE SCANDALS
2008
Barclays avoided a government bail-out with a £2bn-plus investment by the Qatar Investment Authority, a deal currently under investigation by the Serious Fraud Office.
2010
Bob Diamond (right), the head of its Barclays Capital investment bank and one of the UK's highest-paid bankers, succeeded John Varley as Barclays' chief executive.
2011
Diamond, a well-known supporter of big bonuses - or 'incentive compensation', in his own words - caused further controversy by scooping a £6.5m bonus.
2012
27 June Barclays admitted attempting to fix Libor, the inter-bank lending rate, and was fined about £290m by the UK and US financial authorities. Diamond insisted he would not resign.
2 July Barclays chairman Marcus Agius resigned, while Diamond promised in an internal letter to staff he would 'get to the bottom' of what happened at the bank.
3 July Diamond resigned, admitting his continuing presence at the bank risked 'damaging the franchise'. Jerry del Missier, Barclays' chief operating officer, subsequently claimed in front of a Treasury Committee that he was instructed by Diamond to lower the bank's Libor submissions.
30 August Barclays appointed its Retail and Business Banking boss, Antony Jenkins (pictured right), as chief executive. Jenkins admitted the bank had made 'serious mistakes in recent years'.
2013
Jenkins has told Barclays' 140,000 staff to sign up to a new code of conduct or leave the organisation.