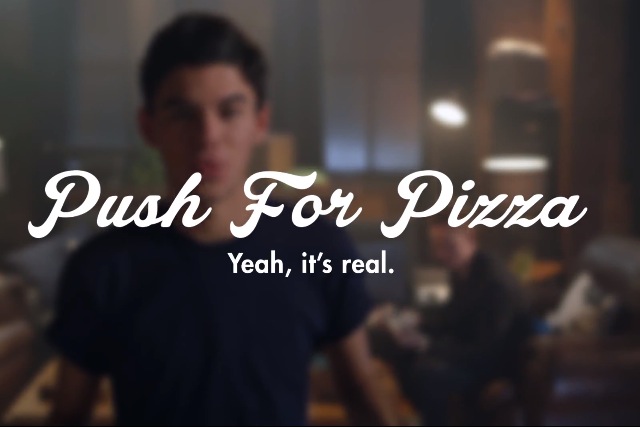 The business is the brainchild of "five teenagers and one mature adult who love and appreciate pizza", the firm's website says. "They just didn't like the process of actually having to call to order the pizza."
Instead, once the app has been downloaded, users only need enter their details once. Then they can select from a choice of two pizzas - cheese or pepperoni - and hit the "Push me" button.
A tongue-in-cheek promotional video called 'The Easiest Way to Order, Ever' reconstructs how the idea was conceived, featuring the real-life inventors.
"I wish there was a button," says one. "And all you had to do was push that button and pizza comes." The group then go on to refine the idea in a comically haphazard style, eventually breaking the 'fourth wall' and pitching to the viewer.
Brand: Push for Pizza
Agency: In-house