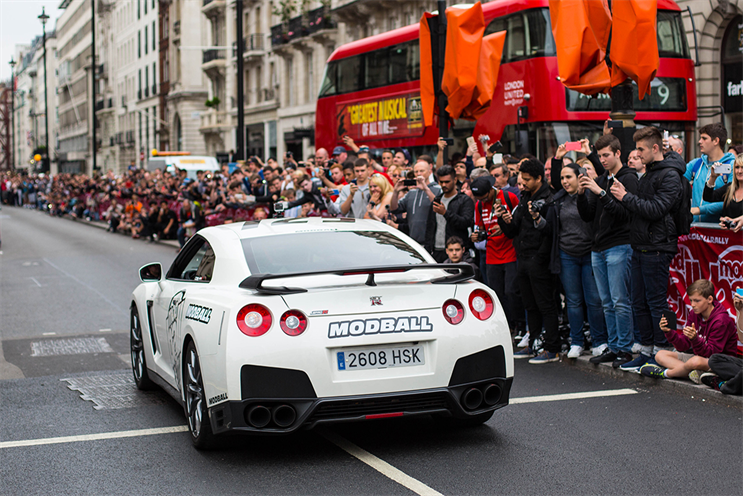 Imagine central London being taken over by some of the world's most exotic supercars, the glorious sound of their meaty motors reverberating around the capital's best-known landmarks in front of more than 100,000 people.
The world-renowned Modball Rally is not a race nor a rally in the traditional sense; it is an extraordinary road trip adventure for the wealthiest of millennials which garners a huge marketing presence by both followers and celebrity influencers keen to be positioned within the luxury lifestyle market.
This year's Modball Rally combines live events, private events, exhibitions, online social media marketing and direct avenues for partners to engage with and build long-lasting relationships.
Partners can position their brand on banners, signage, cinema screens, the Modball cars, start line gantries and everywhere else there is space to be seen.
Sponsorship opportunities are now available for 2017. Sponsorship is based per event and commercial packages are built to suit your needs.