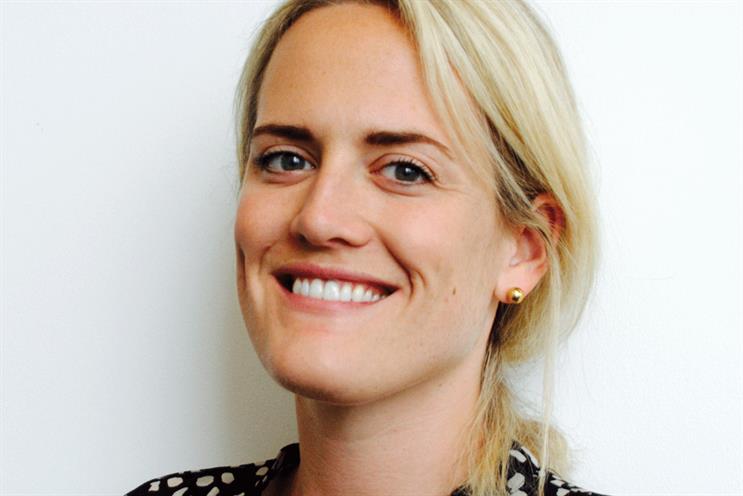 A year is a long time in media. Since appearing in Campaign's Faces to Watch, a lot has changed in my career.
I consider myself one of the lucky ones who genuinely love their job. However, I have always been plagued by a desire to make the world a better place – while of course enjoying the comfort of my lovely London career (absolutely textbook millennial behaviour).
This is because I truly believe the advertising industry can and should be a force for good in the world.
So, in an attempt to scratch that itch, I plucked up the courage to ask my chief executive, Helen McRae, and chief strategy officer, Matt Andrews, what Mindshare could do.
They have been fantastic by supporting me all the way and, over the past year with my colleague Rob McFaul, we have developed a "Purpose" offering at Mindshare to help brands identify how to achieve their communications objectives while also having a positive impact on people's lives and society.
I guess that leads on to my first, and most important, piece of advice to anyone coming up in the industry.
Consider your job description as your starting point
In most companies, you can carve out your own role so long as you're passionate and open to getting involved. Ask the question, put your hand up, go extracurricular – you'll fast-track your experience, exposure and job satisfaction dramatically.
But also remember to give yourself a break
Being brave and pushing yourself out of your comfort zone to reach a goal is essential, but so is learning to vary the intensity of your work/life balance.
Set goals and, when you achieve them, take a breath – check your work/life balance, challenge yourself to leave on time every day for a month. It's completely do-able and will give you much more endurance in the long run.
Fuel your brain – constantly
Podcasts. They're free, regular and effortlessly absorbed little nuggets of wisdom to nourish your brain with.
Every week, there are endless podcasts on the subjects of behaviour change, politics, psychology, society, sustainability – all of which constantly provide me with new angles or insights to inform my work.
I tend to listen to collections from The Economist, BBC Radio 4, NPR and Ted – but there are hundreds out there on pretty much any topic. Go find them.
Don't be precious
One of the hardest lessons I ever learned. If you want to do great work, feedback is essential. But never ask others to just "have a look".
Ask them to upgrade it or, even better, break it. You're giving them permission to be brutal without offending you – you'll get much more out of them and, once you've fixed it again, you'll have much more confidence in your work when presenting it to the client.
Be normal – be human
When you're moving up the ranks quickly in our industry, sometimes you can find yourself pretending to be the "professional you". Don't. Be authentic. Be human. Your clients and bosses are human too and will respond to that.
Rosie Kitson is the strategy director at Mindshare. Kitson was featured in Campaign's Faces to Watch in 2015.