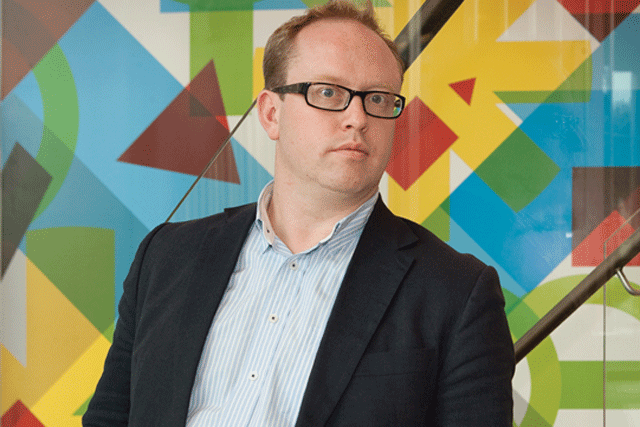 Very few practitioners in media and advertising today will be unfamiliar with the digital advertising "LUMAscape" charts, created by Terry Kawaja, the media consultant and investment banker, to organise the often confusing ecosystem into key sectors of digital media.
These visuals map the players in the evolving programmatic, data and technology-driven advertising space. What they reveal is a space that is fragmented, overpopulated and confusing.
LUMAscape illustrates that our industry has been guilty of grossly overcomplicating the digital advertising space – to the extent that we assume any agency or client that even understands this new ecosystem must be getting it right.
Digital is not getting it right
"Plug the DMP into the DSP into the SSP, and make sure we build a proprietary bidding algorithm that connects directly with the client API". Sounds sophisticated to me. Must be right.
In our rush to embrace and make sense of the new, we have let go of too many of the rules of the past. In many ways, we're not getting it right at all, and the one area where we are most falling short is that of creativity.
What was the last truly brilliant digital advert you saw? It's tough, right? Of course there are great examples, but my fear is that the bar is still too low, and that the average pulls us down. Does being retargeted by the same advert for the trainers you already bought in store make you feel good about the brand?
Targeting is great, data is great, technology is great, but it pays to remember that ultimately we work in advertising. And advertising is about the creation and distribution of big, innovative ideas that engage consumers and motivate them to do something.
These ideas start with people, not machines.
Any one of those great businesses in the LUMAscape can have a role to play in a campaign as the message crosses through bought, owned and earned digital media. But they are there to support big ideas, not displace them. It feels like we're forgetting that.
Few, if any, of the businesses in this new landscape work in creative services.
Creativity involves breaking established patterns
It was Edward De Bono who said that 'creativity involves breaking out of established patterns in order to look at things in a different way'. Well, we have established our patterns.
Technological and algorithmic interpretation tends to be logical, and so the focus tends towards the rational versus the creative. Our thinking becomes fixed. There are "right" answers, we are told, and all else is background noise. But there must be more to it than that.
We've seen huge growth rates in digital advertising investment, encouraged by ROI attribution models focused on the end of the customer journey. But this has blinded the industry to the need for creativity.
As we continue to evolve our understanding around the entire customer journey, the value of great digital advertising will become more apparent.
In this new world, the agencies most likely to succeed will be those designed to deliver both the art and the science.
Math Men need the Mad Men, and vice-versa
This rebalancing of the creative and the rational will have huge structural implications for advertising. There has been some debate in the communications industry this past year about a new generation of advertisers – the "Math Men".
This strain of data and technology savvy advertising pioneers are rewriting the rules and displacing the more traditional creative from the Mad Men era.
But to truly evolve, it is vital for both practices to come together and harness their symbiotic influence. It can't be one world versus another: art versus science; creativity versus data; math versus mad. At the dawn of change, we are learning that great creativity is as much a driver of business performance as great science.
To help illustrate my argument here are a couple of simple examples:
For every hyper-optimised and brilliantly-structured paid search campaign there needs to be a deeply immersive and motivating experience: a user journey that immediately captures the heart, mind and indeed wallet – this is through and through a creative endeavor.
The evolution of natural search, SEO, where the single biggest driver of success for clients is now the creation – often at scale – of relevant, fresh, socially viable and unique multiplatform content. What is this if not a job for the Mad Man?
A retargeted ecommerce banner that follows us, across the web, regardless of our subsequent offline behavior is a prime example where a healthy dose of creativity might have been a better route.
Persuasion is not science, but an art
Lastly, let's think about the client hoping to put social media solutions at the heart of the relationship they are building with their consumers. Brands are evolving to become storytellers, scripting an always-on, two-way adaptable narrative. Yes, there is the role for scientific rigor in the amplification of these efforts, but at the heart is the need for good old-fashioned consumer insight, planning nous and brilliant creativity.

The way forward needs to be a balance between the old and the new, of great creativity being given the freedom to succeed through advances in data and technology, but not be succeeded by it.
I'll finish with this quote from the great US advertising mind that was William Bernbach, which I think makes the point best: "There are a lot of great technicians in advertising. And unfortunately they talk the best game. They know all the rules ... but there's one little rub. They forget that advertising is persuasion, and persuasion is not a science, but an art. Advertising is the art of persuasion."
Ben Wood is global president of iProspect