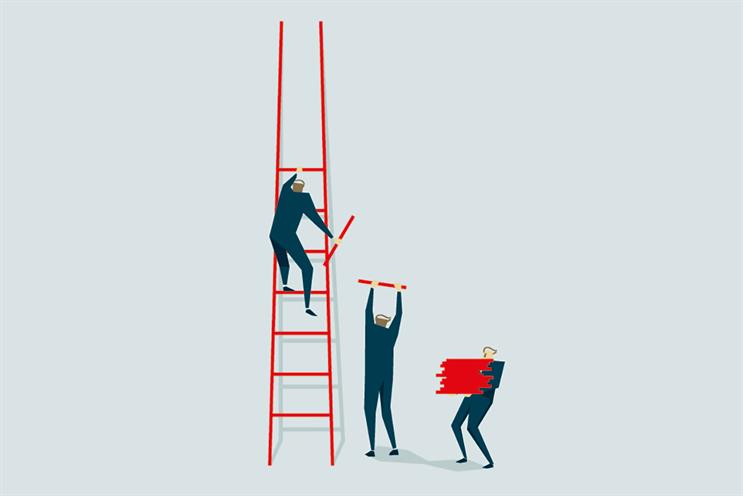 Is it surprising that commercial business doesn't always take the advertising industry seriously? Advertising Week Europe 2015 was a triumph – a potent and exciting event. But a question I've been asked is at what point we will learn that celebrity status and vacuous fluff is no compensation for substance.
UK business leadership is obsessed with understanding how to make its people better, and its vision and purpose more specific, and with putting the customer at the heart of the business. Our advertising industry still obsesses about whether one famous person has greater pull than another. Last month, Campaign asked whether leadership should be redefined. Here are my observations gathered over the past two years on what top chief executives are doing to make their businesses better.
Persuasion, not command
I grew up when client and agencies were all about mass standardisation and control, with one very clever person sitting at the top who defined the organisation and managed it on a scientific basis. The leaders were expert in their fields and promoted accordingly.
Those days are long gone. Leadership is no longer just about what you know; it's the ability to persuade a wide range of people at different levels of hierarchy to work effectively together, internally and externally.
It's a collaborative envi­ronment that Richard Jolly, the adjunct professor of or­ganisational behaviour at London Business School, defines as social capital. "Business now is too complex for one person to control," he believes. "Business needs to be flexible, innovative and open – often the best innovation happens far from the boardroom."
Common purpose
Culture and common purpose top the chief executive must-have list. At our Oystercatchers Club leadership event, Ronan Dunne, the chief executive of O2, told me: "My role is chief cheerleader and chief storyteller."
Culture plays a key part in business growth but must be credible, sustainable and buyable. Global Group empowers its people to live the culture daily. The chief ex­ecutive, Stephen Miron, explained: "We have the Global obsession posted on every wall." He said people who represent the spirit and pulse of the company are called "OCDs". Miron added: "There's a huge programme to help everyone live our culture and vision."
Data, financial literacy and communication
At Advertising Week Europe, Benny Higgins, the Tesco Bank chief executive and Tesco group strategy director, and Jill McDonald, the outgoing McDonald's UK chief executive who is taking over at Halfords, agreed that a chief executive must connect people to a sense of purpose to drive productivity. Higgins said: "It is rare to observe an organisation going beyond rhetoric and embedding beliefs into the mechanics of how the business is managed. [Tesco Bank] couldn't be a challenger and behave like the old banks. If we did, nothing would change."
For me, the great strength of McDonald as a former chief marketing officer is her ability to communicate – one of the attributes chief executives now all agree they need. Like many, I have a huge desire to see more marketers in the boardroom. McDonald suggests that "marketers need to be financially literate, understand how the business works and use data and facts to back up decisions".
Courage
Advertising would do well to remember that authentic leadership means the courage to confront the difficult conversations. Change can be messy and ugly, but leadership is about doing all the things that others lack the courage to do. I don't want our industry to lose its sense of mojo, passion or sexiness – I just want it to confront the tough challenges ahead, and believe that substance, a real sense of self-criticism and a strategy for moving forward will help it face the future in much better shape.

Suki Thompson is the chief executive of Oystercatchers