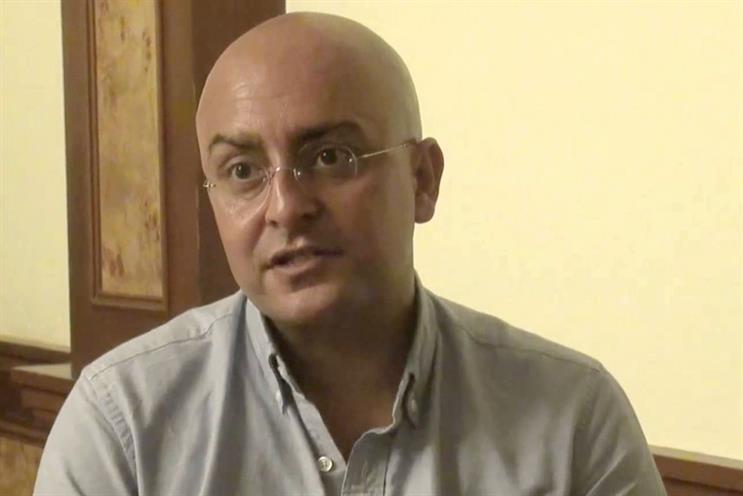 Last week, Amir Kassaei, CCO of Omnicom Group's DDB Worldwide, wrote a column harshly criticizing the industry for its obsession with awards, and said his network would be pulling back on submissions this year. DDB "will not play this mad game," he wrote. "We will be coming up with a plan to divest ourselves from the madness."
But what does that mean? Here, we talk to Kassaei about DDB's plan and ask what it means for the agency's clients, holding company and emerging talent.
You wrote last week that DDB would be cutting back on awards entries this year. What exactly does that mean?
The plan is very, very simple. We are trying to be very selective and very focused on what we want to enter. You will not see a lot of entries from DDB in any award shows.
The reason is not because we hate award shows. We only believe that we have to recalibrate some of the values of the industry and redefine what recognition should be. And everybody in the company supports it and is fine with it. I heard a lot of great response from clients applauding it and congratulating us, and even a lot of agencies are calling me and saying thank you very much for doing that.
Read the industry's response to Amir Kassaei's challenge
There's a lot of cynicism too, but if you have a standpoint, there will be a lot of haters. But you have to take the heat and move on.
Are you reducing your awards budget? Are you pulling out of specific shows? Can you quantify your pullback?
You will not find DDB at the top of any awards show. There will be a lot, less entries than there were in the past.
It's not about any specific show. I contacted the awards shows to make the point that it's not against them. It's not about us trying to hurt their business. Somebody has to take a stand and just make clear we are going in the wrong direction.
I don't have any problem with giving an award to a piece of work that really changed the marketplace, and is for a real client and deserves to be recognized. I have a huge problem that the majority of all the winners in the last five to seven years are — let's call them prototypes. If we were in the car business, and we were a car company that was only great at coming up with prototypes, but could not actually build a car, you would not take us seriously, right? That is exactly the problem.
DDB has not gone untouched by this. You guys have been involved in some of these scam ad situations as well. Is that part of your motivation here?
We used to play the game, too, but I think we were forced to because we believed that was the only way of being at the top or to be competitive. But as I said, I think that is not what matters. Our goal is not to be the most awarded agency or network anymore. We want to be the best network and the best agency.
I don't want to win a game where the winners are doped. It's like the Olympics. I want to win a game on a fair basis, on fair rules, on real matters. That's the reason I'm doing this.
What about DDB's young creatives, who need these awards to build their resumes? Are they OK with this?
I have one responsibility, and that is to educate and guide the next generation of young creatives to build an industry that is prospering and where they can be successful on the right terms. Our job is to educate them to use their talent to really help clients and solve problems and not go for recognition only.
If you're a creative and you're working at DDB and your main goal is to win an award, you will not survive for a long time.
The awards shows have put some effort in the past to weeding out scam ads. How would you clean them up?
The awards shows have done a lot to make sure every entry is valid. But we as an industry found ways to go around the rules.
One of the suggestions I gave two, three years ago is get rid of case videos in the jury process, because a lot of people, in my experience, are falling in love with a funky case video, not realizing it's the packaging of a phony idea. Instead, force everybody to enter a Powerpoint deck of five charts describing the problem, showing what the solution was and what the results are. It would be a much more clear and honest way of judging an idea.
The other thing is the categories are wrong, because I don't believe you can categorize an idea. I'm not getting asked by my clients, "I have a problem, can you come up with a Promo and Activation idea for that?" They say, "I have a fucking problem, can you please solve it?" I know they will not do that, because the more categories they have, the more money they can make.
So why not just completely pull out all together? Why just cut down?
We could pull out and you say we don't give a shit about it, but that is the wrong approach. It's not us saying awards shows are not important. It's looking at what are the most substantial awards shows, and there are only a few. And there is still work from DDB that is really changing the marketplace, and in some cases clients are asking us to find out what the industry is thinking about it, and that's the reason I will enter one or two or three pieces of work into some awards shows. But I'm not doing it to get some phony title like Agency or Network of the Year. I'm not doing that because it doesn't mean anything.
Are you concerned that DDB will be penalized for this at the awards it does enter?
I don't give a shit about it. Not to sound arrogant, but if you want to really be honest and walk the talk, you have to live with the consequences — and the consequences are if people want to punish us, let them do it. I'm fine with that.