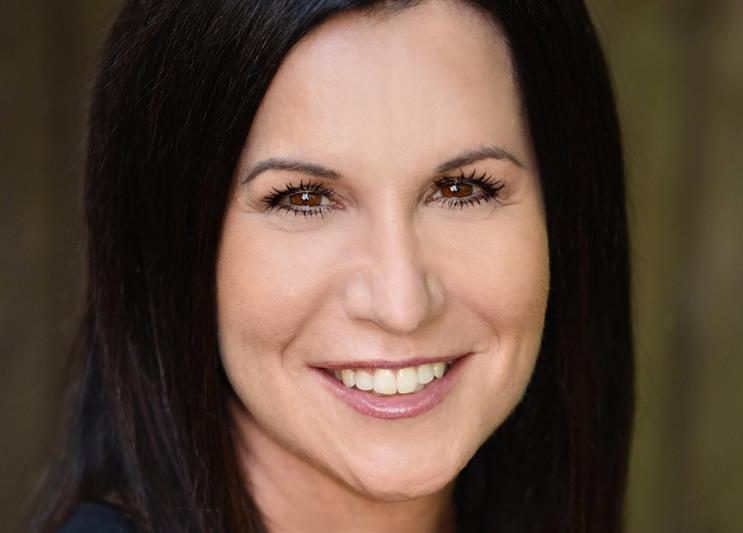 With more than 125 years under its belt, BBDO has a long history of iconic client relationships and breakthrough creative, as well as its share of controversies and skeletons. But one thing the Omnicom agency has never done is become complacent, said New York CEO Kirsten Flanik.
The agency "possesses a healthy paranoia which has helped keep us at the top of the industry all these years," added Flanik, who was named BBDO New York chief executive last fall.
On the same week that The Webby Awards named BBDO New York its Agency of the Year for the second consecutive time, Campaign US caught up with Flanik about her experience at BBDO over the years, how the agency is evolving and her goals for the future.
So, you've been at BBDO for 12 years, right? What's been the biggest change you've noticed internally at the agency in the last few years?
Change has been more evolutionary than revolutionary. We've always been about the work; it's just now that it comes in more shapes and sizes. We've embedded new disciplines, like marketing science and comms planning, and we have a new planning process designed for the addressable world, allowing us to take big brand ideas and deliver them with more personal and precise messaging. The process also drives greater collaboration throughout the agency because the plan is orchestrated by all disciplines.
BBDO is a legacy agency with a lot of history. With that history comes the whole "boys' club" – Don Draper-esque perception. Have you felt that at any point in your 12 years?
We are in a consistent state of evolution, always pushing to make the agency the best it can be and, of course, there is still work to do to ensure our agency and industry is more diverse and inclusive. However, I can honestly say that my BBDO experience in many ways has been shaped by talented and inspiring females. From the first day I started at BBDO, I felt it was an environment where you could define success on your own terms. The first two people I met were Susan Credle and Lauren Connolly – incredibly strong women who were running some of the biggest businesses in the industry. We are an entrepreneurial culture – people are given a lot of autonomy and freedom. That was very empowering for me. I have always felt that, as result, that's why we have so many strong female leaders.
How do you plan to fix any negative perceptions?
I know legacy perceptions are hard to overcome when you are a 100+ year-old agency, but we have dramatically evolved the face of BBDO over the years and it shows in the leadership, talent and the work. I look around me today and many of my key partners are women – Crystal Rix, CSO, Tara DeVeaux, CMO and Tina Allan, Director of Data Solutions. I believe this is the new normal and something to celebrate. Nine of the largest legacy agencies in NYC are now run by women and I am confident there is no one better to accelerate progress than the women leading agencies today.
Is part of your agenda at BBDO to get rid of that perception? What perception do you want people to have of BBDO?
I want BBDO's talent and work to be truly representative of the world around us. In a customer-first industry, it is key that our culture and our creative output reflect truly diverse and accurate portrayals of all people. Having a high degree of empathy and audience understanding is not only critical for the success of BBDO, but it is also the key to ensuring we build the most powerful and effective communications for our clients.
As a female CEO, do you feel any different pressures than your male counterparts? If so, what?
I think we all feel a lot of the same pressures. The industry is evolving at a record pace and the need to stay one step ahead of our clients and deliver innovative solutions to drive their business has never been greater. However, in addition, I feel one of my greatest responsibilities is to ensure that BBDO is a place where everyone feels safe, respected and can thrive. I have made it clear to the agency that I hold myself accountable for this, and if they ever feel otherwise that they can -- and should -- come directly to me. I firmly believe that leadership is as much about big sweeping statements as it is about the individual moments that you have with people and the communication that you have with people in those moments…whether it be about challenges they are facing, supporting them with opportunities or just listening.
What else is on your agenda for BBDO over the next 9 months to a year?
To continue to demonstrate the value of creativity. Everyone is talking a big data game. We don't want to be in the data game, we want to be a creative agency that leverages data to craft game-changing ideas for our clients. Success increasingly lies in a combination of digital expertise, data analysis and creative excellence – the challenge is delivering all in one seamless team. And our ambition is to do exactly that.
Do you feel like the industry is more collaborative or more competitive than ever right now?
It is both. Movements such as TimesUp are bringing the industry together. So is the desire for transparency and to do more work for noble causes. On the other hand, the pressure to attract new business can drive us to price ourselves like a commodity. That's not good for anyone. We should be doing more to protect the value of creativity and the advantage it brings to our clients' businesses. When we do that, we all rise.
What are the biggest challenges ahead for BBDO?
The biggest challenge is to always keep moving. To never sit still. To always be looking around the corner and make sure that we aren't missing something. To remind ourselves of our mistakes and learn from them. We've been around for 125 years, but BBDOers possess a healthy paranoia which has helped keep us at the top of the industry for all these years.
Consultancies… are they on your mind at all?
Of course. As well as tech companies, in-house agencies and anyone else who positions themselves as a solution to what we do. Fortunately, we've been able to distinguish ourselves year after year -- we were just named AOY at the Webby's for the second consecutive year. We have been named Social Media Agency of the Year. We've been #1 in the Gunn Report for 12 years in a row. And we want to stay there. We never rest on our laurels or our legacy, which is one of the many ways we stay ahead of these threats.
How about the greatest opportunities?
The greatest opportunities come from listening. Really truly listening, and not always to what our clients say, but to what they don't say. It is our job to listen and observe so intently, that we see things and discover opportunities to deliver creative business solutions to problems that our clients didn't even know they have. That is where one of the greatest opportunities for growth lies.
If we were to do this interview again in 10 years, what do you think BBDO would look like?
It's hard for me to predict 10 days ahead, let alone 10 years. The first thing I think of when you say 10 years from now is that both of my kids will be out of college, so I will have a lot more time on my hands and who knows what I might be able to accomplish! Seriously though, the best thing I ever did was join BBDO 12 years ago. I had worked with David Lubars at Fallon and from the minute I joined BBDO, it felt like home and like family. It still feels that way today and I suspect it will in 10 years. As David always says, "we never let the cement harden," so whatever the future holds, I am confident we will continue to evolve with it.