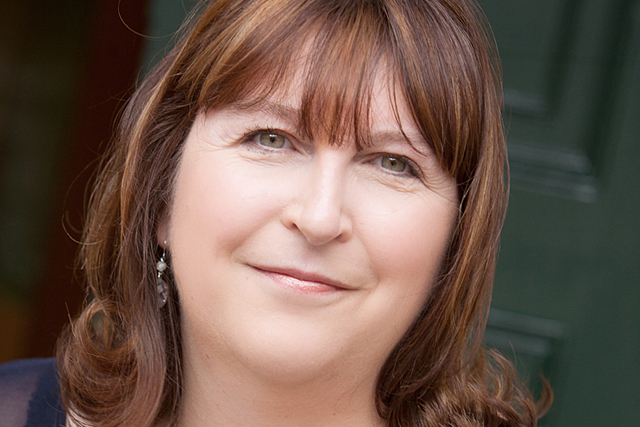 Why is it strategically important for eBay to move from being an auction site to a retailer?
"We haven't traditionally behaved like a retailer – and we are not a retailer, we are a platform. But 70% of our business is now from retailers and brands, rather than consumer to consumer sellers. So as we move into that territory we need to behave much more like a retailer.
"We are creating a retail calendar and will be making sure we surface the right inventory at the right time for our partners.
"For example, enabling a retailer like Argos to sell to students through back-to-university deals, or allowing House of Fraser to sell winter coats and knitwear when the weather turns.
"This is the first quarter you will see eBay behaving like a retailer, events, discounts and heading into a sale. We will go into sale when the other retailers drop, rather than a few weeks into January like last year.
"That is to enable retailers to get the best out of our platform and be relevant to the customer."
How far is this messaging penetrating UK consumers? Is there still an overarching perception of eBay as an auction site?
"We still have a lot of work to do and our new brand campaign is to help with this messaging. But we are still very protective of our auction heritage.
"We are supporting that with a radio ad running at the moment and press ads due to break this week.
"Consumer to consumer is our bedrock and if our consumer business is healthy, the whole business is healthy, because typically the money she [the consumer] makes on eBay she spends back on eBay.
"So while its only 30% of the business, it has a huge impact on the other 70%.
Is this perception changing among retail brands?
"The perception is certainly changing with retailers – we are at a tipping point with retailers where the heard mentality is kicking in.
"Lots of merchants and retailers are joining eBay because they see their competitors on the platform.
"I think we've got the right amount of selection now to start hitting the perception. And when we start behaving more like a retailer on site, and surfacing the right inventory, that will really help with the perception."
What new developments in technology can we expect from eBay?
"We want to move to having real time merchandise on the website. At the moment, a lot of the homepage space is taken up by ad banners or recommendations based on what you last looked at.
"We want to be able to act like a merchandiser, who can surface the right product at the right time, based on insight.
"EBay is such a barometer of what is happening in the UK and we can use our data to spot trends starting.
"For example when feather earrings appeared on 'The X Factor', you could see within 12 hours, searches for feather earrings were up 1,400%. So we want to get clever with data we've got, and surface inventory in an inspiring way.

"A lot of the changes to the site are thinking through how women shop, looking at everything, from navigation through to home page visibility. The want to come to the site and have a mooch."
By targeting just women, is there a chance you will isolate men from the site?
"I think the men will still come in their droves and do what they have always done - go straight to the search bar.
"I hope in the next six 12-months woman will be surprised, it will look so much better – and not they will just see tech on the homepage."
Since you joined as the first UK and Ireland marketing director for eBay in June, how has the department taken shape?
"There has been a lot of change. The UK is our fastest growing market, so to that end the business has taken a decision to let us lead through a marketing standpoint.
"We've got a small marketing team and are on the starting blocks and working through how to resource the department accordingly.
"We are recruiting for senior marketing managers and marketing mangers. It's early days and we've got what we need to get through to the end of the year, and we are no looking at how we resource up next year."
How do you perceive the competition from online retailers?
"We see retailers as partners and want them on our site. The more we can grow a retailer's business the more we can grow too.
"We look at competitors and want them selling on eBay – getting ASOS or Net-a-porter selling on eBay would be the nirvana for us – they know we are never going to compete and buy stock, unlike Amazon which does compete with retailers."
Follow @shearmans