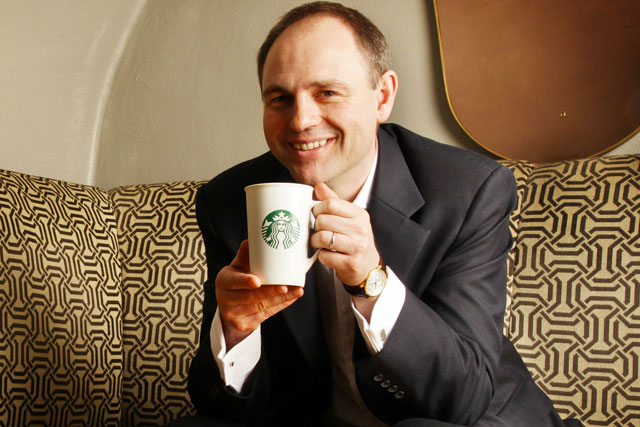 Verismo marks Starbucks' debut launch into the fast-growing luxury coffee machine market, where it will go up against Nescafe's Nespresso and other kitchen espresso makers.
You have announced details of the Verismo launch this week, do you not think you are late coming to market?
IC: "It is a large market and fast-growing market in the UK. What we've done is to make sure we have taken time to ensure we have the best quality of milk and coffee working in partnership with Kruger.
"It has been impossible up until now to get this unique Starbucks taste at home."
What marketing support are you putting behind Verismo?
IC: "The Verismo marks a big launch for us. We are supporting it with a range of marketing, including in-store activity, digital and outdoor.
"We are also using Barista's in-store who will be demonstrating the product to customers. We have barista's in 200 Starbucks stores demonstrating the product. We will not be using TV support."
Is there not a danger that Verismo could cannibalise sales of existing Starbucks products?
IC: "No, our experience is not that at all. Customers want to get Starbucks products more easily and want to be able to get the product at home. The majority of cups of coffee are drunk at home."
You are selling the Verismo initially online at starbucks.co.uk. Are there plans to sell other Starbucks products on the website?
IC: "There will be a full range of Starbucks products on the website, machines and pods alongside a range of our other products, such as Via, and also mugs.