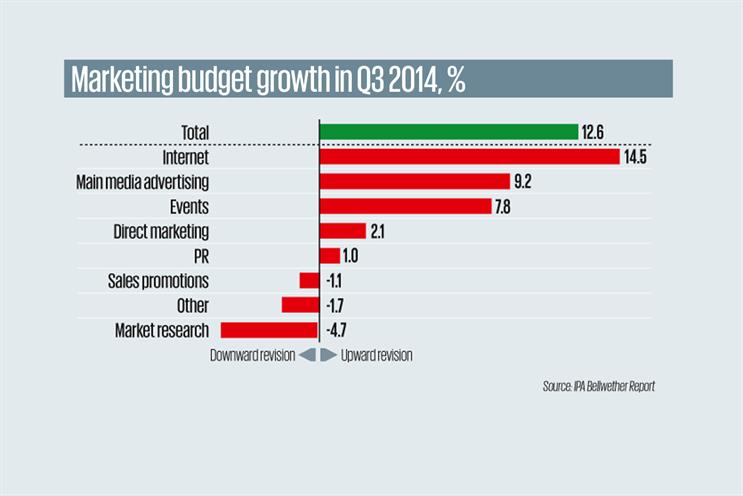 The upward revision for the eighth consecutive quarter, and to the third-highest level in the survey's history, confirms the bullish outlook of companies regarding their own financial prospects.
The report, which has been conducted on a quarterly basis since the first quarter of 2000, revealed a net balance of 12.6 per cent of companies registering an increase in budgets during the third quarter of this year.
The net balance is calculated by subtracting the percentage of companies reporting a downward revision from the percentage reporting an upward revision.
Although the latest figure is lower than the record highs of 20.4 and 15.2 per cent in the first and second quarter of the year respectively, it continues a year of marked upward revision.
The sharpest upward revisions were in internet (up 14.5 per cent), main media advertising (an increase of 9.2 per cent) and events (growth of 7.8 per cent). There were modest upward revisions for direct marketing (up 2.1 per cent) and PR (up 1 per cent).
In terms of actual spend, the third-quarter survey marks the midpoint of the financial year and suggests that full-year marketing budgets are on course to be higher than those set earlier in 2014.