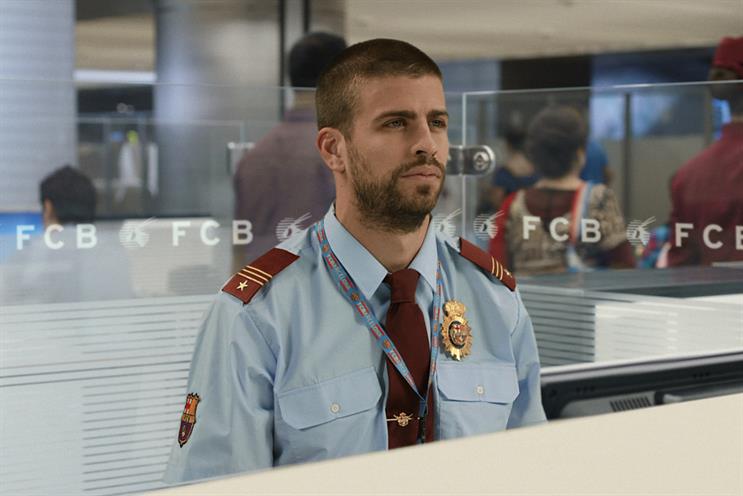 There is no incumbent on the account. Qatar Airways has worked with a number of media agencies in Europe including Publicis Groupe's Starcom MediaVest Group but is planning to consolidate the business into a single shop.
The procurement-led process is being run through Qatar's European bases in London and Germany.
The process is at an early stage. Agencies have been asked to submit credentials for the account but have yet to receive a brief.
A Qatar Airways spokeswoman declined to comment on the review.
180 Amsterdam works with Qatar Airways on advertising in Europe and created last year's TV ad to celebrate the airline's sponsorship of FC Barcelona.
The film featured a Qatar Airways plane flying to the fictional "Barcelona FC Island", which was populated by the team's star footballers.
Players including Lionel Messi and Gerard Piqué appeared in the ad, playing a dance instructor and a customs officer respectively.
The work ended with the line: "Qatar Airways and FC Barcelona. A team that unites the world."
On Tuesday, Qatar Airways announced plans to launch in Tokyo, with a new route to Haneda Airport. The airline employs more than 30,000 staff in its main company and subsidiaries.
Akbar Al Baker has been Qatar Airways' chief executive since 1996. He is a member of the Heathrow Airport board and said in May that European airports should open 24 hours a day to be able to compete with the emerging Gulf hubs in cities such as Doha.
Al Baker joined the board after Qatar Holding, the country's investment arm, bought a 20 per cent stake in the Heathrow operator BAA in 2012.
Qatar Airways is based in Doha and flies to every continent.