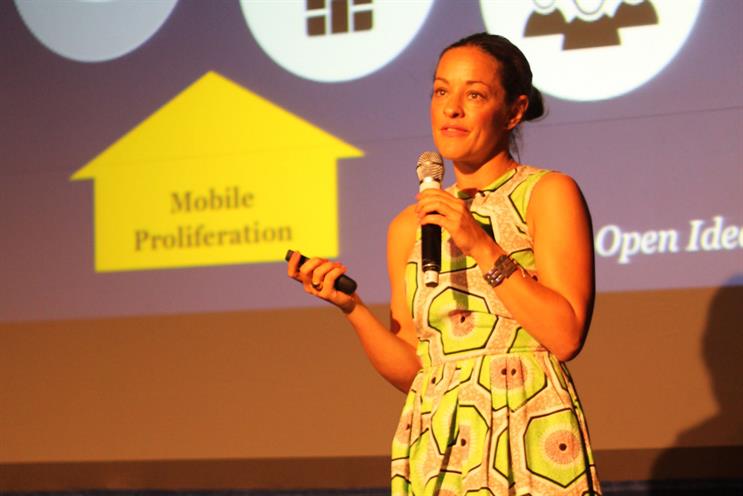 Putting aside the endless debate about what exactly a native ad is – something that all the speakers at last week's Internet Advertising Bureau Content Conference queried – there was a broad consensus on what branded content has to be: high-quality.
The web is overpopulated with what must be technically filed under "crap", so the recognition of this single truth could not only save consumers from irritating mediocrity, but will deliver the establishment of a truly competitive brand revenue stream for media owners.
Digital advertising starts with high-quality, relevant, compelling, useful and authentic content. Whether that happens to be paid-for or facilitated by a brand, consumers will respond to it positively – as long as we do not abuse their trust.
The Guardian Labs managing director, Anna Watkins, told the 280 delegates that The Guardian (both online and off) has a unique relationship with its audience, firmly bonded in trust, and that this was its proposition to brands.
She said: "One of the greatest challenges of the 21st century is in understanding the balance of your financial value versus the value you bring to your customers and the wider society.
"Only then can you really understand the role of your brand within the new digital space, where control has been lost and authenticity and trust matter."
The issue of trust and transparency was a common touchpoint. Northern & Shell's head of digital, Nick Bradley, warned that native advertising risked leaving users feeling tricked as tech companies and brands jump on the content bandwagon.
Bradley cited data from the media analyst Chartbeat showing that, contrary to stories of increased engagement, users are far less likely to scroll down on native content (24 per cent) than they are on ordinary editorial content (71 per cent). Dwell time is lower on native ads too.
His warnings were valid, but the context should also compare native ads with traditional display ads, for which click-through rates are many multiples above the average.
It's not simply a matter of applying a logo to a piece of editorial – there has to be authenticity at the core of a brand-publisher relationship, Unilever's media director, Sarah Mansfield, said.
More contentiously, AOL UK's head of planning, insight and research, Steve Payne, was prepared to say what he believed native isn't. Social in-feed posts by their nature are interruptive, even when relevant to users' interests, so can't be considered native to users' experience of the medium, he explained.
If anything, this shift towards quality content as the natural medium for digital advertising is bringing brands and publishers closer together, which begs the question: whither the media agency?
The Blurred Lines panel included the MediaCom managing partner and head of content, Nick Cohen, and Trinity Mirror's group transformation director and chairman of Sunday brands, Rupert Howell. While Cohen seemed relaxed about clients working directly with publishers, Howell labelled media agencies' possessiveness of clients "pathetic".
Elsewhere, Yahoo Studio's sales director, Krane Jeffery, called on the industry to prove that brands doing content well will have the competitive advantage in the battle for consumers' hearts and minds.
The purpose of the first IAB Content Conference was to surface exactly this kind of conversation. It tabled issues, rather than presented answers. It exposed the diversity of opinion, but emphasised common ground.
Clare O'Brien is the senior programmes manager at the Internet Advertising Bureau