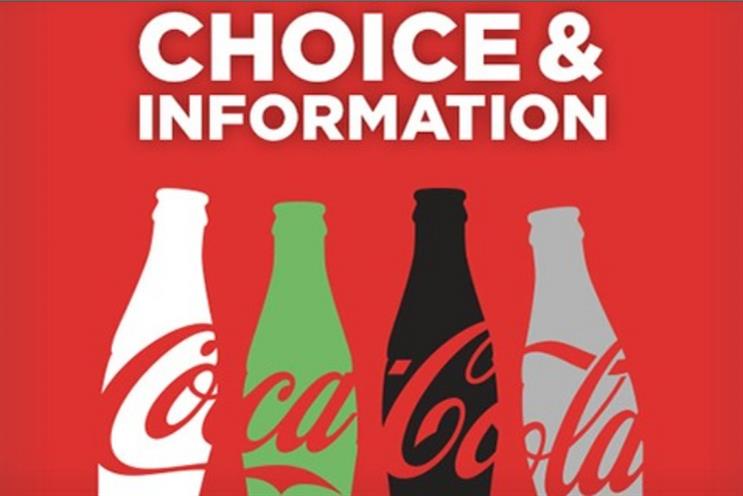 Whilst consumers around the globe still guzzle gallons of the stuff each year, soft drinks are slowly fizzing out of popularity. With people more aware than ever about the calories and ingredients they consume, has a long slow death knell sounded for cola? Or is health-consciousness, increasingly aided by apps and other technology, just a passing fad?
The carbonated soft drinks market hit a decade of decline in 2015. Brands have been under pressure from changing consumer tastes. Last month Coca-Cola posted a 3% net decline for the second quarter with Coke sales up marginally by 1% but Diet Coke sales down 7%. In the second quarter, PepsiCo also reported net revenue decline of 6%.
Wearable tech will push forward to not only give you data but help you understand what the data means - this is something brands need to be aware of
Whilst these results are impacted by more complex forces than changing consumer tastes alone, it is clear that in this information age consumers are increasingly looking for drinks with less sugar and more natural flavourings - like coconut waters and more adventurous juices such as aloe vera and kale.
The phenomenon of the quantified self is making the health conscious even more discerning when it comes to what they eat and drink and people are increasingly turned off from sugar and artificial sweeteners. Consumers are looking for functionality.
The health apps of the future
Daniela Walker, food and drink expert at The Future Laboratory says the wellness trend, with the emergence of apps like MyFitnessPal and Fitbit emerging, is likely to continue with apps evolving to become more sophisticated. Technology will advance, she says, to enable consumers to make sense of the data that these apps currently provide. This could significantly impact soft drinks brands in future.
"When you have these apps you can see what you're putting in your body. Wearable tech will push forward to not only give you data but help you understand what the data means. For example, if you drink a can of Coke it might show you an energy crash in 45 minutes. [The tech] is not there now but it will be and that's something brands need to be aware of."
She adds that the 'quantified self' phenomenon has led people to think differently about how they consume soft drinks. Whilst a can of Coke might once have been seen as a daily drink, now people track it as they would a cupcake or another treat. Apps are enabling them to think about the functionality of the food they consume beyond just "empty calories."
Against this backdrop of heightened consumer concern, it is no coincidence that the two biggest moves by cola giants Pepsi and Coke in recent history have related to this two-pronged change in consumer taste: removing aspartame from diet Pepsi and launching colas with stevia - a natural sweetener made from plant extract.
The 'cola wars' round two?
This week Pepsi stripped the controversial sweetener aspartame from its diet drinks in the US response to what it said was consumer demand. In September Coca-Cola launched Coke Life, a stevia sweetened drink made with "sweetness from natural sources" - its first major launch in eight years.
In a move that harks back to the 'cola wars' era Pepsi swiftly launched its own version, True. True is yet to have a full scale roll out but the investment paves the way for a new battle ground.
Pepsi and Coke are hoping that mid-calorie products will offer consumers another option without having to stray from the category
Both products carry green branding, tapping into growing appetite for products with natural credentials.
Jenny Zegler, Mintel's global food and drink analyst says that declining sales across the category reflect the fact that consumers are embracing variety to support them in tracking what they consume. Rather than consistently reaching for the same product, consumers are choosing products "depending on their desires or health goals at a given moment in time."
To keep people buying carbonated soft drinks, Coke and Pepsi are innovating fast. Just as 'diet' versions were developed to appeal to the calorie conscious - Coke Life, Pepsi True and aspartame free Diet Pepsi are designed to provide an alternative to full sugar and chemically sweetened drinks. According to Zegler more than 60% of consumers want brands to reduce sugar but not replace the sweetness with sweeteners.
"The companies are hoping that mid-calorie products will offer consumers another option without having to stray from the CSD category," she says, adding that Coke Life and Pepsi True have the potential to appeal to 32% of consumers who limit their consumption of full sugar drinks.
Developing 'healthier' colas could help both Coke and Pepsi to shake off consumer concerns as we move further into data driven life.