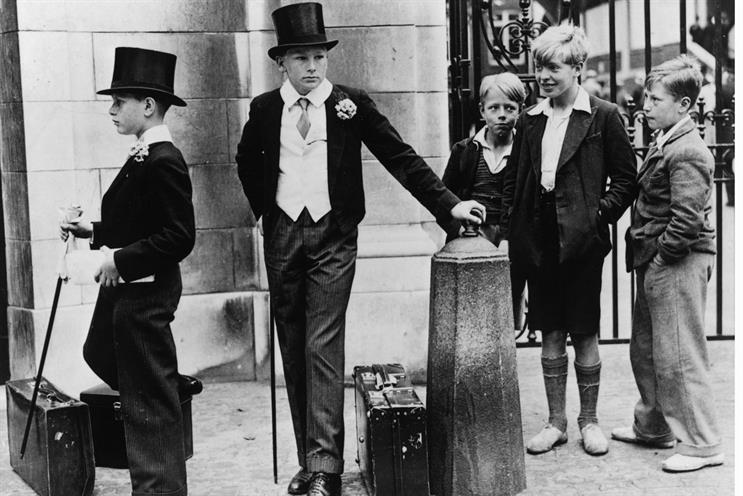 If your office is anything like ours, everyone has been talking about their results from the BBC's class calculator and which of the seven new classes they fit into.
I'm fascinated by the British class system. So, excitedly, I took part in the five-question class calculator and then gave away 20 minutes of my time to complete The Great British Class Survey.
The shorter class calculator defines me as "Elite", which means I probably went to private school, live in London, attended an elite university, own my own home and come from a very privileged background.
Well, not quite. The longer survey did not paint exactly the same picture. Although I scored higher than average for economic capital, my social capital was lower than average and my cultural capital was considered just average.
What's most interesting for us as an industry is the question from which this study is born. Does class still exist? Does it matter in modern Britain? And, most interestingly, does class shape behaviour and, ultimately, influence purchase decisions?


Although class is still a part of modern Britain in language, politics, down the pub or round the dinner table, the working, middle and upper class system dates from the industrial age, when Britain was sharply divided.
The Victorian class system was defined across an occupational spectrum. The National Readership Survey social grade system, developed in the 60s, was based on the same premise and was subsequently adopted by our industry.
You'll have seen reference to it on a brief as some derivation of ABC1 or C2DE. Today, this system remains a core component of how we build and buy audiences. Thus one could argue that our targeting and media buying system is class-based, defined by a social grade system devised more than 50 years ago. Interesting? Worrying?
It does seem that we use class to understand audience behaviour. I would suggest, however, that, although we might write a few ABCs on a brief, we don't meaningfully understand class and its impact on how consumers consider and purchase brands – or even if class matters at all.
A few months ago, I watched All In The Best Possible Taste With Grayson Perry. Although Perry immersed himself into clearly defined working-, middle- and upper-class groups, he showed that class had a massive impact on taste. Whether people consume and display branded products that show their class or their mobility from one class to another, he clearly demonstrated class really does matter.
But if the bit we're supposed to be interested in is the impact of class on behaviour, do the seven new social classes give us any added insight? One of the three components is still "economic capital" so, though more exhaustive, it isn't that different to the current system. "Social capital" and "cultural capital", based on the thinking of Pierre Bourdieu, add new dimensions. Understanding people as cultural mavens or social influencers becomes more insightful and could both affect their behaviour and influence the behaviour of others.
Today, understanding audiences by demographics and claimed attitudes has its limitations. If we want to understand how class affects behaviour, then we need to be analysing behaviour.
Using a data-led, behavioural approach, we can understand social capital: how many friends people have, how many people they follow, how many people follow them – which provides understanding of their social capital and social influence.
We can also understand cultural capital: analysing sites people visit and what they do on those sites. From that data, we can understand cultural interests and events they choose to take part in. And if we overlay behavioural data with Mosaic, the consumer classification system, we can understand economic capital in far more detail.
The most exciting part of understanding behaviour is what it allows you to do in communications. Instead of executing fixed campaigns, we can enter the realm of adaptive marketing. This allows us to deploy communication where we can adapt targeting, creative sequence and frequency of message.
We can dial things up and turn things down online according to a whole host of factors, and we can also use offline media to upweight or complement online activity down to street and postcode level. As TV becomes addressable and more platforms such as Sky AdSmart or Channel 4 Adapt are built, TV will become an integral part of the adaptive marketing solution.
Although I still am fascinated by class, from a marketing perspective it is behavioural understanding, not seven new social classes, that will shape the future of our industry.
Alistair Green is the head of strategy at Mindshare UK