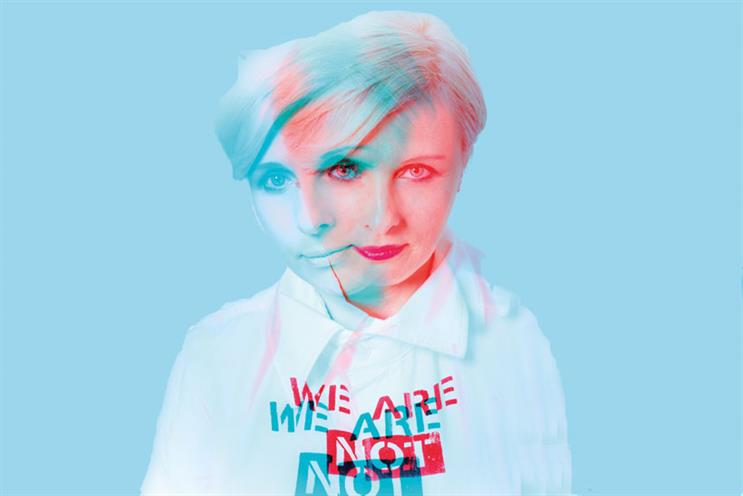 For so long, a few large and incredibly impressive companies have been setting our cultural agenda through their innovative services and disruptive businesses to such an extent that we've come to regard "digital" as culture itself.
Now, though, we're waking up.
And we'll find that 2018 is the beginning of the end of that. As more and more people come to question the role of technology in society, on business and its effect on each of our personal inner lives, we will see technology companies having to respond to both the macro threat of regulation and the micro pressure of consumer questioning. You can already feel it happening.
Hollywood has been pumping out tales of tech-driven dystopia for at least a decade. Ex Machina, Advantageous etc highlighted the powerful plans of technologists to achieve world domination through their control of both machines and humans and their attempts to fuse the two together to create a transhumanist's wet dream.
'This year, both the elitist snobs and the great unwashed will all be asking the same question: "What is real?"'
These movies have been an expression of our general disappointment that worldwide interconnectivity hasn't really turned out quite like we imagined – not in the hands of the many, but in the hands of a few.
Today we're no longer just marvelling at the code. We're starting to ask questions about ethics and equality, about responsibilities as well as rights. One of the signals of change here is the recent House of Lords report on artificial intelligence and the recommendation that an AI Council should oversee that industry.
While in 2017 every newspaper felt it was its duty to splash a hyperbolic headline on the front page about a robot takeover and the loss of jobs, 2018 will be more about ethics. Why do we want to anthropomorphise these machines? Will that really make for a better human-machine relationship? Or is it in fact a recipe for disaster and a way for us to transfer our very questionable master-slave mentality and behaviour toward robots over into our real-world relationships, especially with women. "Alexa, stop!" might not be such an innocent command.
As TrendWatching's David Mattin recently wrote, there are now two big competing trends: automation and humanisation. Agreed. And it will be the constant tension between these two that creates the mood music for everything else culturally. But I would argue that the one big, overarching trend above all of this is "ethicalisation" – the codification of our guiding beliefs and ideals applied to a human-to-machine world.
Last year we did "post-truth" to death, with the media elite and pollsters bemoaning the fact that they did not get various election forecasts quite right. While they put that down to misinformation among the masses, rather than their own suboptimal understanding of any alternative values, perspective or needs, most ordinary people just got on with things. This year, though, both the elitist snobs and the great unwashed will all be asking the same essential question, and it's not the epistemological one: "How can I know the truth?" It is the ontological one: "What is real?"
The clues are all around us and are especially evident in Blade Runner 2049. "I know what's real," Deckard growls to his captor. But in a world with more and more artificiality deliberately designed into it, it's hard to be sure what is real much of the time. New kinds of experiences that will be made possible by virtual reality, augmented reality and mixed reality will jostle for remembrance alongside actual lived experiences. And who is to say that if you travel to, and tour, Istanbul in your mind (through VR), you haven't "visited" Istanbul.
But it is more than personal experiences that we will need to define on the real/unreal spectrum. As technology and biology continue to merge, we will find ourselves asking the moral questions about an "insilico-first" world. Is the ability to engineer an organ on a chip (perhaps a series of organs on many chips and therefore a "body on a chip") in order to test drugs or model for the effects of ageing really real? With 2018 set to be a threshold for the mainstream use of biometrics such as facial recognition, speech recognition and other techniques, personal data that is on public display now becomes your passport to authentication – the verification that you are "real". Is it right that, unlike your passport, that data is not held by you?
Ironically, we've been on autopilot for the past 10 years. Seduced by the convenience and abundance of apps and devices that provide a remote control for our activities in life, finally we are starting to ask the questions about what we've sacrificed and what will become of us in a world that is more automated, augmented and artificial by the day. In 2018, we awake to the issues and start to debate them and perhaps even legislate or regulate as well as moralise about the best of all possible worlds. Unreal.
Tracey Follows is the founder of Futuremade.
@traceyfutures