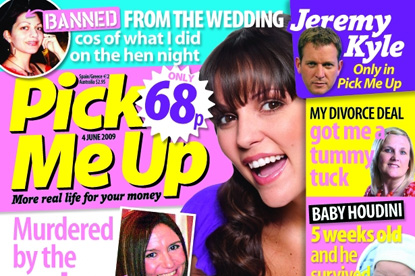 The newly designed magazine will be showcased in its three-month sponsorship of Virgin Media TV's Living 1 and Living 2 chat programmes, with hosts including Jerry Springer and Maury Povich.
The Pick Me Up editor, June Smith-Sheppard, said: "Since launch Pick Me Up's spirit has been defined by its design and originality and this redesign brings a fresh and visually exciting treatment which research has shown our consumers love."
The creative agency, Quiet Storm, is working with the magazine to market its new look which features new cover and content design.