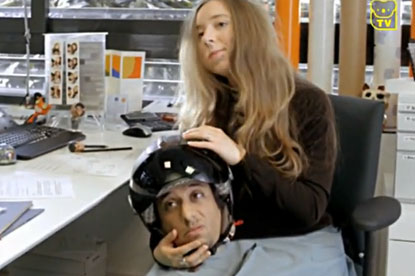 The new viral features an Argentinian character named Quique the Head, who was born as a head without a body.

The internet film, created by Spanish agency Shackleton, takes the form of a mock documentary.

Quique is shown working in an architect's firm and with his girlfriend.

The film was designed to promote Diesel's range of helmets, and was seeded with the help of the Viral Factory, which created last year's SFW XXX viral.